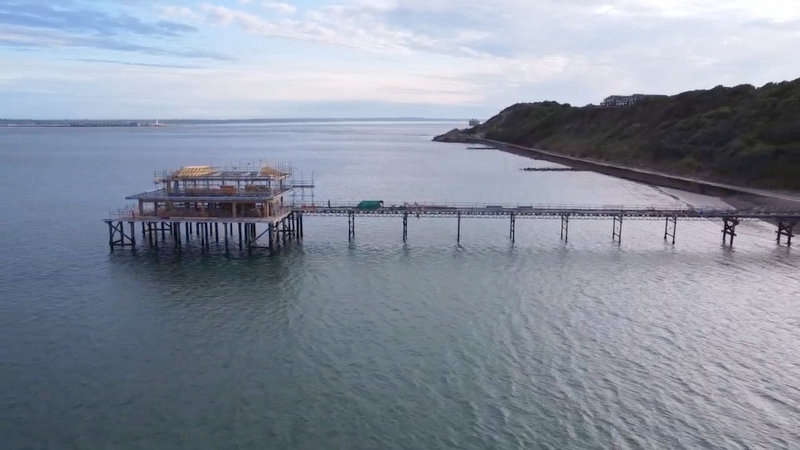 (Picture: www.isleofwightguru.co.uk)
New pictures and footage show the progress being made on a restaurant at Totland Pier.
Works are underway to create a stylish new restaurant at the end of the pier, run by the Totland Pier Company.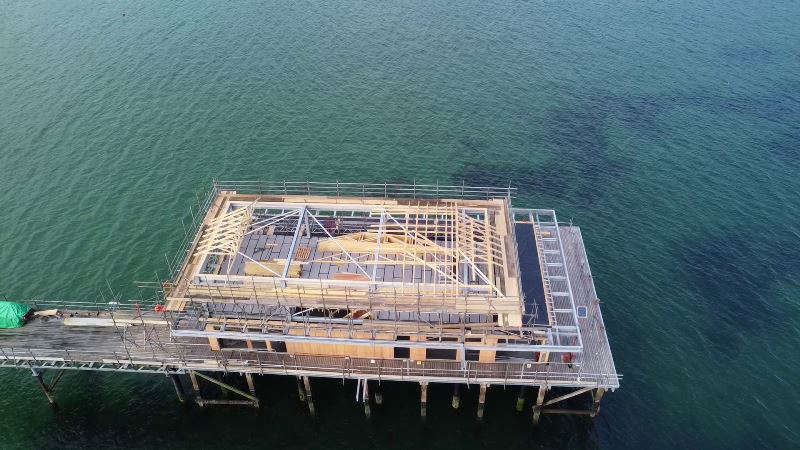 The new venue is expected to have seating for around 120 people - over two storeys - while employing more than 50 people.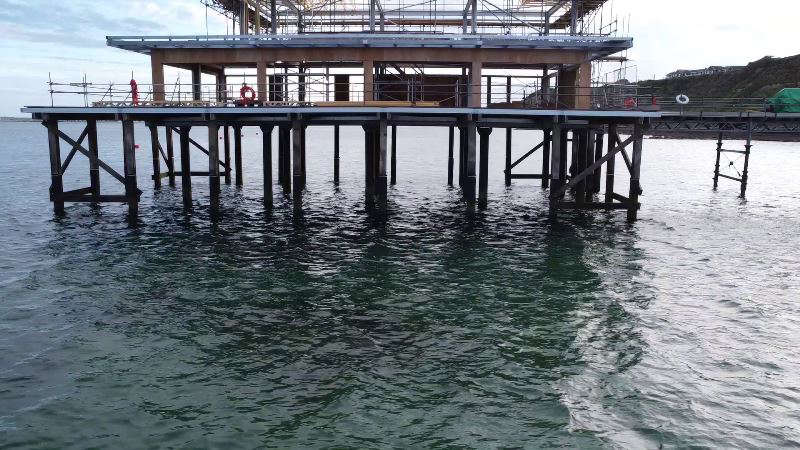 Plans had initially been halted due to the coronavirus pandemic, but construction works are said to be progressing well.
It's not yet known when the new restaurant will be opening.
VIDEO - Totland Pier
Pictures and video thanks to https://www.isleofwightguru.co.uk/