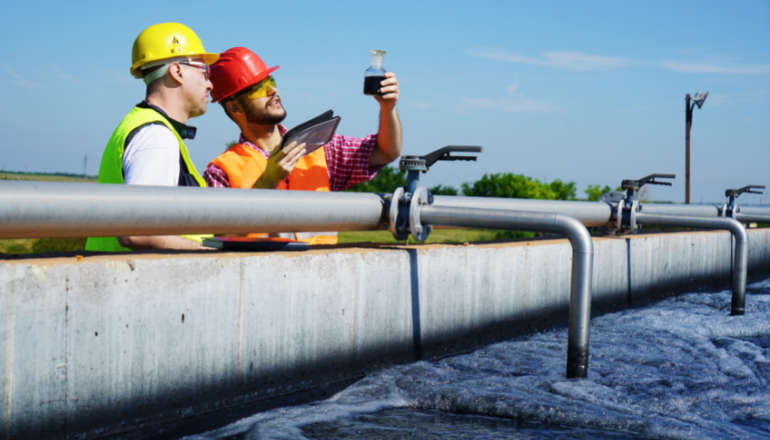 Southern Water has confirmed it will prioritise the Isle of Wight for multi-million-pound investment work designed to significantly reduce sewage and storm overflows into the seas around the Island. 
The plans were confirmed in a letter to the Island's MP, Bob Seely, on 20 December 2021.

The move ensures the area will become one of a small number of national 'pathfinder' sites, which will act as an example of best practice by Southern Water.

Mr Seely said:
"The Government's ground-breaking Environment Bill demands water companies raise their standards. On the back of that, I have made clear the Isle of Wight must be prioritised to become an example of best practice.

"Our rivers and beaches have high amenity value and ecological significance. We need clean sea and river water for Islanders, for visitors and for our environment. I welcome Southern Water's commitment to prioritise the Island. It is the right thing to do.

"I want us to be the first in the queue for investment and improvements. That means (inclusion) in pilot projects and the Isle of Wight (leading) the way."
Southern Water says the project – centred around the Sandown area which is the hub of the company's water treatment infrastructure – would help 90 per cent of communities on the Island.

Southern Water's director of environment and corporate affairs, Dr Toby Willison, said:
"The pathfinder project on the Isle of Wight will continue our work to improve the quality of the island's environment, especially the beaches.

"The project will show what is possible elsewhere across the country, this is a great example of Southern Water and the Isle of Wight leading the way."
Reacting to to the news, Cllr Richard Quigley said:
"I am very pleased that Southern Water have identified that the level of sewage outflows on the Island is unacceptable and welcome their commitment. I do, however, take exception at MP Bob Seely claiming he has "won" the commitment from SW.
"If he had voted in favour of the Duke of Wellington amendment to the Environment bill, their commitment would have had to be zero sewage dumping.
"Myself and Cllrs Andre, Bacon and Jarman got much bigger commitments from them in the Summer, including making the Isle of Wight the most sustainable Island for water in Europe. The investment for the Island has been planned for some time and is not new.
"We will continue to campaign to stop the remaining 20% of sewage dumping SW haven't committed too, as even at an 80% reduction, it would still mean 65 incidents of sewage dumping at Gurnard ( the worst beach in the country for outflows) and 1.4hours of discharge in one day near Totland Pier. The Island is rightly proud of it's beaches and we will continue to fight to make them as attractive as possible, despite the way Bob Seely MP votes in parliament".