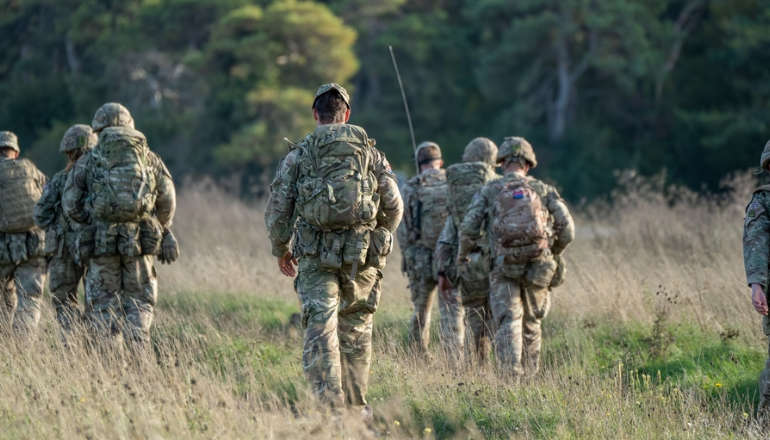 More funding could be on the cards to celebrate the armed forces community on the Isle of Wight.
The request came from Cllr Ian Dore, a former soldier, for a more 'robust commitment' from the Isle of Wight Council to Armed Forces Day.
This year's successful event took place in Ryde, on June 25, and attracted thousands of Islanders showing their support to the community — and more than those who turned out in Portsmouth, according to Cllr Dore.
The Isle of Wight Council unanimously agreed to support Cllr Dore's motion which called on the authority to consider increasing the financial contribution to the event.
Speaking at a meeting on Wednesday, Cllr Dore, the authority's armed forces champion, said looking at previous events it was clear the council was not doing quite enough to support it, but it was within the council's gift to make a positive difference.
He said more money would ensure the future sustainability of the event and bring it up to date, solidifying the council's unflinching commitment to it, morally and financially.
He said, as per the Armed Forces Covenant which the council has signed up to, the council is directed to waive all ground fees or other admin charges as well.
Cllr Richard Quigley seconded the calls for more money and said: "We quite often get accused of gesture politics and this is an actual chance for us to do something that is not just a gesture, it is something meaningful for the 16,000 armed forces community that live on the Island."
Cabinet member for finance, Cllr Ian Stephens, said he fully supported Cllr Dore but feared waiving the fees for the event would set a precedent and lead to other groups calling for the same treatment.
The budget-setting process will be completed in February when the Isle of Wight Council will set its savings and spending targets for the year ahead.