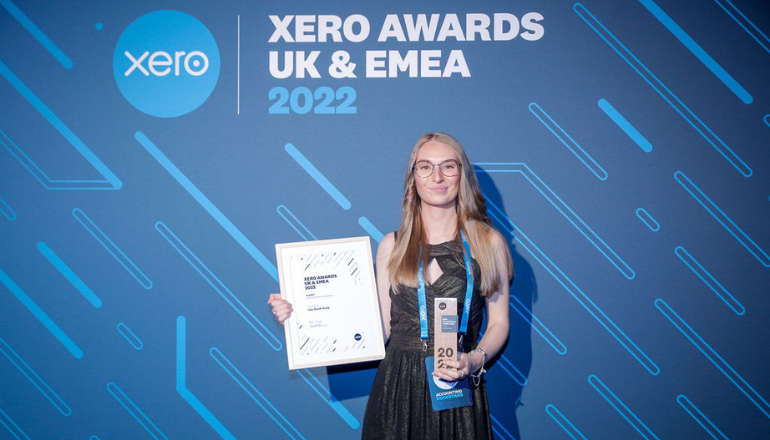 A Sandown based bookkeeper has been recognised at a national business ceremony.
Lucy Johnson, owner of Isle Book-keep, won Sole Practitioner of the Year at Xero's prestigious annual awards on Wednesday April 27, having spent the past year expanding the business after it was founded in April 2021.
The event showcased the achievements of those supporting businesses through two of the toughest years on record.
There were 17 trophies up for grabs, including the two new awards introduced last year — Community Impact Award and People's Choice Award.
Isle Book-keep has already been a finalist at four award ceremonies since its inception, with spotlight shone on the environmental impact they are making.
The business plants trees after securing specific client milestones and hit certain milestones, in addition to reducing clients' needs to print paperwork via several innovative alternatives.
Lucy said:
"To win a Xero award within 12 months of starting my business is an absolute dream. We use Xero every single day for our clients and I am so excited for what the future has to bring!"