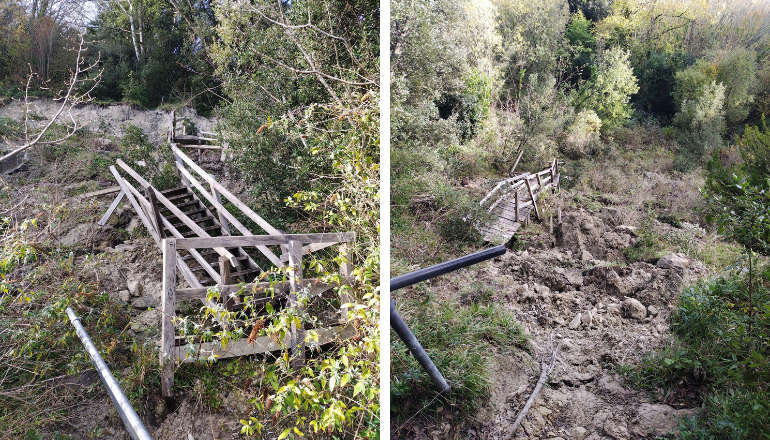 People are being urged to stay safe at the coast amid landslide fears.
Weeks of heavy rain means the risk of rockfalls is even greater than usual, and is likely to remain high until the spring, the Isle of Wight Council warned.
Parts of the Island have already seen significant ground movement, such as between Bonchurch and Luccombe where footpaths have been closed off for people's safety.
Natasha Dix, the council's strategic manager for environment, said:
"The Island has suffered some of the heaviest rainfall it has ever seen leaving the ground sodden and cliff faces unstable.
"While the Island's coast is a wonderful place to visit, it's important to use common sense and caution — stay away from the edge and base of cliffs and always pay attention to warning signs and safety messages.
"Admire the views from a safe distance and keep dogs on leads."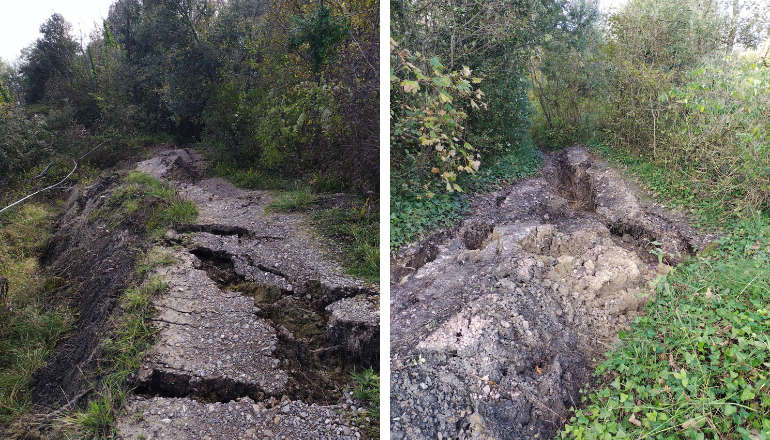 Cllr Karen Luccioni, Cabinet member for community protection, added:
"Our coast is a dynamic environment that is changing all the time and the potential threat to human life is very real.
"Periods of intense rainfall can make cliff edges more vulnerable and likely to collapse - you do not want to be nearby if that happens.
"Our advice is: take notice of warning signs and avoid going directly under, or on top of cliffs, no matter how tempting it might be.
"If you do get into trouble or believe anybody to be in difficulty at the coast or at sea, please call 999 and ask for the Coastguard."