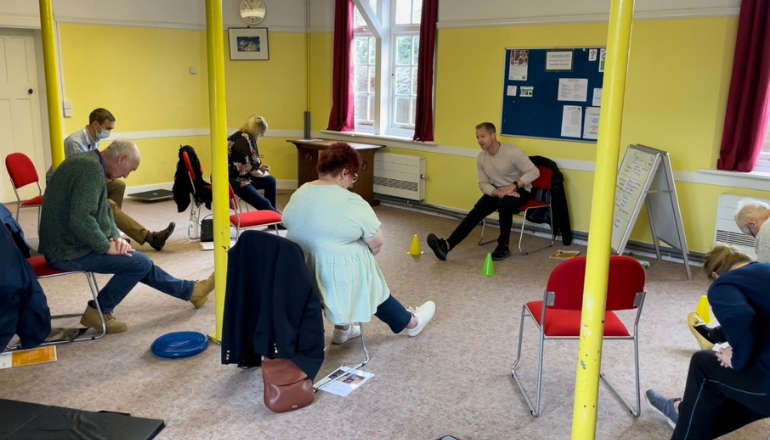 A group programme is helping to improve the lives of people living with chronic hip, knee and back pain on the Island.
ESCAPE-pain, which stands for Enabling Self-management and Coping with Arthritic Pain using Exercise, is a six-week course combining education and coping strategies with an exercise programme tailored to each individual.
There are currently two programmes on offer: one focused on knees and hips and one for backs - designed to benefit people with chronic low back pain.
The courses are currently available to patients from Newport Health Centre, Cowes Medical Centre and Brookside Health Centre in Freshwater.
After being referred to the programme by their GP, or applying directly to join the programme, patients commit to taking part in two one-hour sessions per week for six weeks.
Each group session is run with between 8-12 individuals, with all materials provided, and is hosted in an accessible community venue with parking nearby.
Dr Dominic Breen-Turner, GP at Newport Health Centre, said:
"The aim of the course is to reduce people's long-term pain, which in turn reduces people's dependence on medication and boosts their confidence and benefits their mental health.
"People have responded very positively to the programme — I have had patients who have gone from leading sedentary lives due to their pain, to leading active lives and joining their local gym or other forms of exercise."
Since its launch in August 2021 the course has received positive feedback from participants who have noticed an improvement in their pain levels and ability to carry out day-to-day tasks.
The programme is currently available across the Central and West Wight Health Alliance Primary Care Network locality (which includes Newport, Freshwater and Cowes health centres.)

A short film has been produced by Newport Health Centre to show people what to expect when taking part in ESCAPE-pain:

People interested in taking part in the programme should contact their local surgery. Various participation eligibility criteria applies.