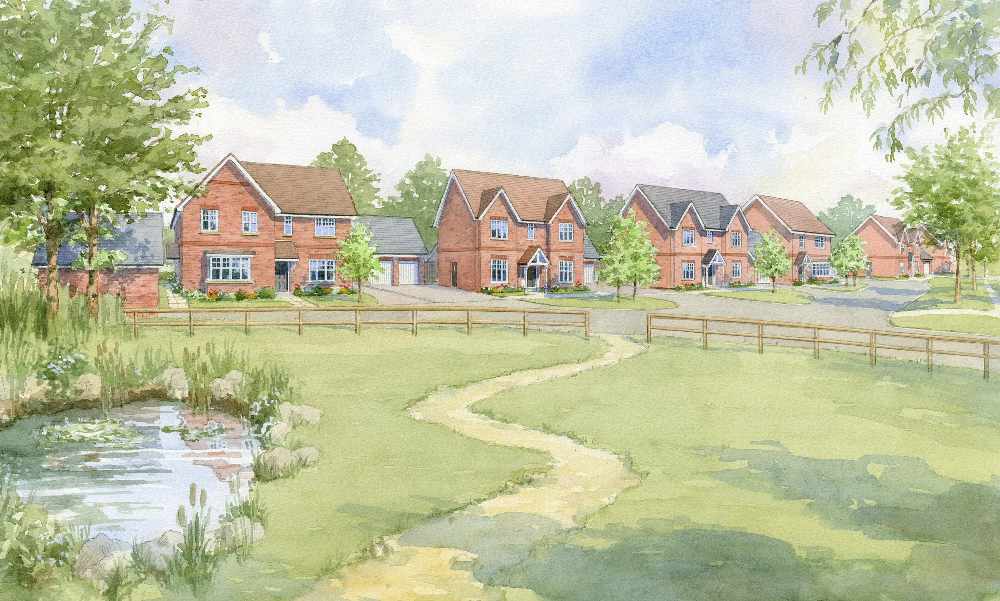 Tomorrow (Tuesday) is decision day for a controversial development of nearly 500 homes on the outskirts of Ryde.
If the Isle of Wight Council planning committee rubber stamps its earlier approval of West Acre Park, it will spell the end of the road for the Holliday family's fight to save Westridge Farm.
Three generations of the family have farmed the last working dairy farm in the East Wight.
Eight months have passed since the 473-house West Acre Park development by Captiva Homes was approved by the planning committee but a combination of issues raised by both objectors to the scheme and the developers themselves, have seen the final sign-off delayed.
Tomorrow's (Tuesday) Isle of Wight Council planning committee is being asked to agree the go-ahead, so the section 106 legal agreement can be signed and permission issued.
Through its lawyers, Captiva Homes say if the application is delayed further due to reconsideration it will appeal to the Planning Inspectorate due to non-determination.
Among the allegations from objectors are procedural irregularity, misdirection of policy application and apparent bias.
The council has received independent legal advice though, which says the objectors' procedural allegations do not raise significant legal issues, and it has a defence for all of the points put to them — although it should have determined the application by now.
Councillors are themselves divided on the matter with two motions put forward to reconsider the application.
The latest of which, submitted by Cllr Chris Jarman, is still 'live' after being tabled at the committee meeting earlier this month.
It met opposition from Cllr Geoff Brodie, and the meeting ended with shouting and arguments before it could be determined.
An altered motion will come before the committee tomorrow asking it to reconsider the application as soon as practicable.
If the motion falls, however, the committee will be asked by outgoing chief executive John Metcalfe to confirm the decision it made in July.
A report prepared by Mr Metcalfe says due to it being a difficult application to manage, with legal challenges and concerns from councillors, planning officers do not consider it appropriate to exercise delegated powers to issue the permit, without asking the committee to confirm its decision first.
To watch the meeting, read the motion and Mr Metcalfe's report in full, you can visit here: iow.moderngov.co.uk/ieListDocuments.aspx?CId=163&MId=510.