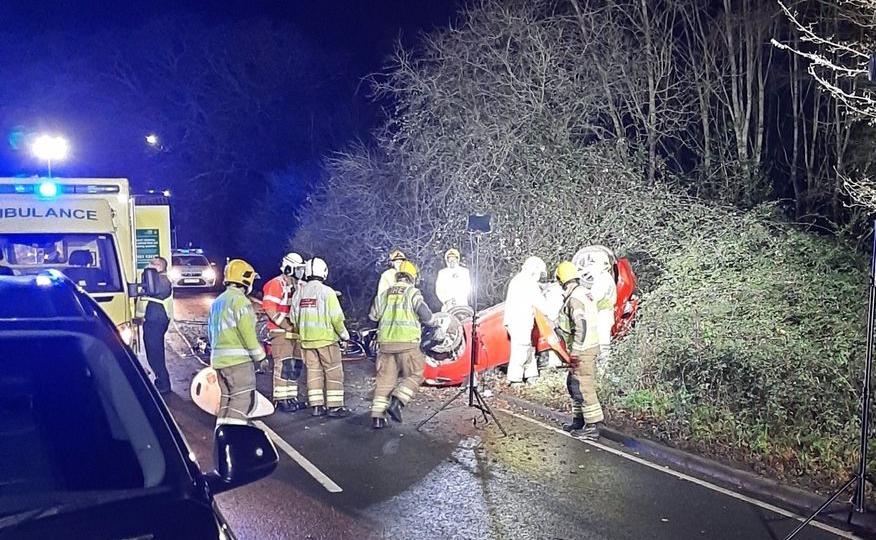 Photo: Isle of Wight Police
A car has overturned on the main road the Ryde this evening (Monday).
The incident is said to be in the vicinity of Quarr Abbey on Quarr Hill.
Emergency services are understood to be at the scene.
The road is closed to motorists.
UPDATED:
The Isle of Wight Fire and Rescue service, alongside police and paramedic colleagues remain on scene.
Firefighters have extricated one person who was trapped in the vehicle, which had come to rest on its roof.