The History Of Ryde Town Hall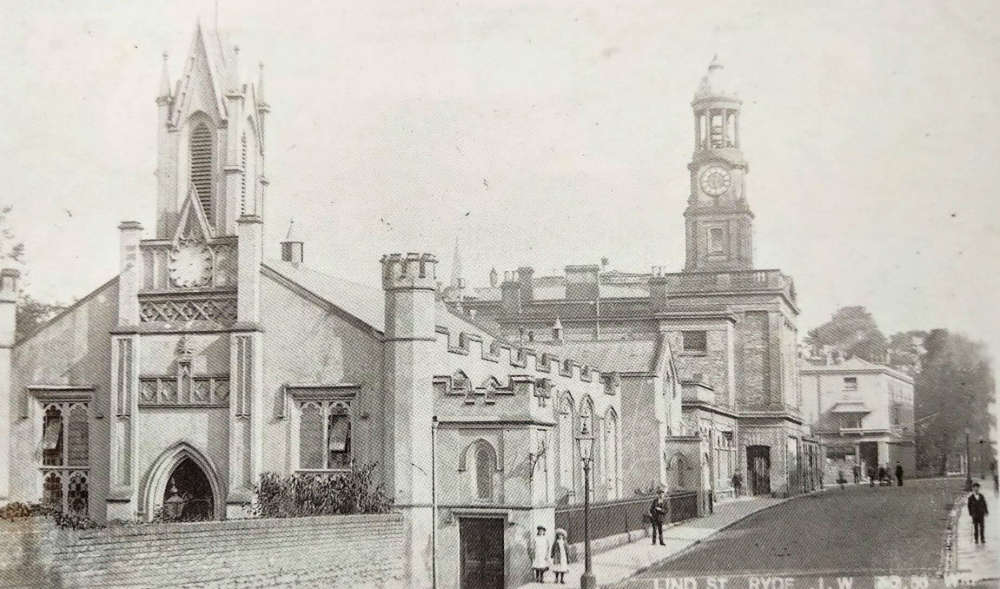 Opening primarily as a market hall in 1831, Ryde Town Hall has a rich history of holding extravagant balls, concerts, royal visits — and was also home to Ryde Borough Council...
The Grade II listed building was designed in a neoclassical style by James Sanderson of London — and built in coursed stone in 1830. The design featured an impressive tetrastyle portico leading to the entrance and Doric order columns. Iron railings at the front of the building were emblazoned with the town's coat of arms.
The clock tower wasn't added until 1869, when the area became a municipal borough following a significant growth in Ryde's population. An additional storey was also added to the east wing, designed by local architect, Francis Newman.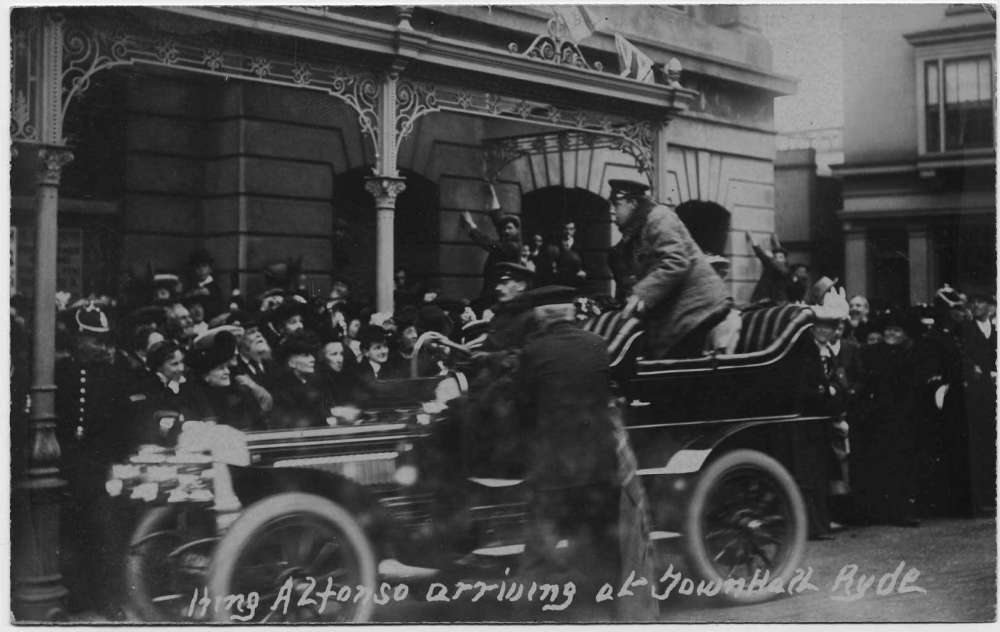 In 1906, The King of Spain, Alfonso X visited Ryde. Here he's arriving at Ryde Town Hall by carriage.
In the late 19th century — and in celebration of Queen Victoria's Diamond Jubilee — an organ was installed in the main hall at the cost of £1,000.
On June 6th 1933, a fire ripped through the building causing the roof to collapse. Several fireman from Ryde suffered from heat exhaustion and partial asphyxiation after battling the flames.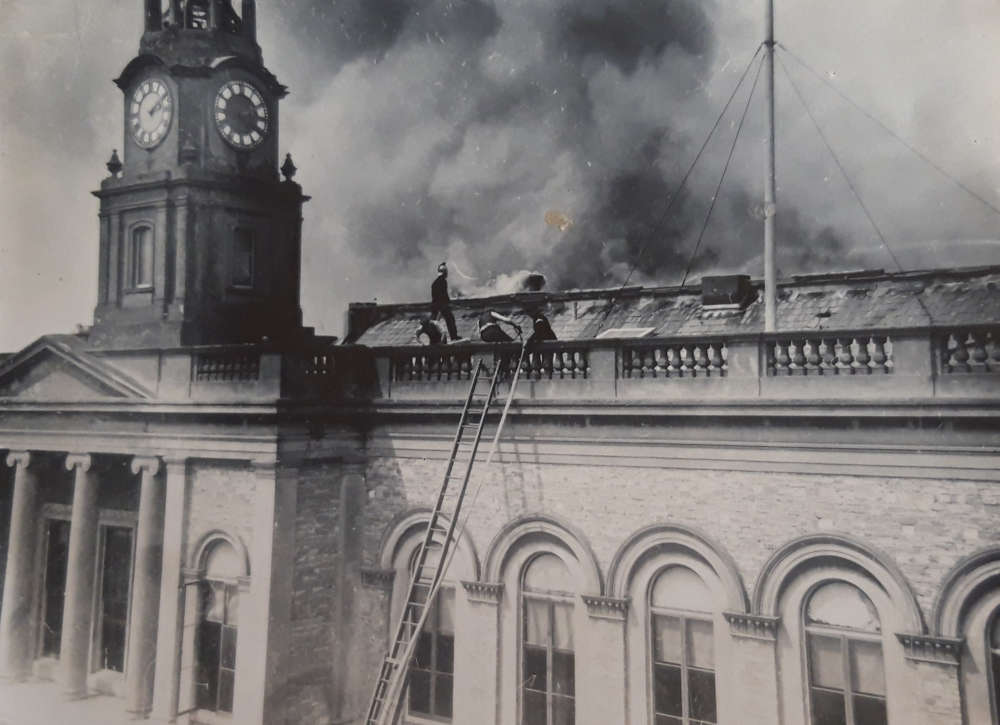 The building was subsequently restored and returned to use as Ryde Borough Council's headquarters.
Work to convert the first floor into a theatre, complete with balcony and Proscenium arch took place in 1991 and the building was used as such until its closure in 2005. In the years that followed, Ryde Town Hall hosted bands such as The Stranglers (in 2009). Although its time as a music venue was short lived, as the venue closed completely in April 2010 and sold to a developer three years later.
Since the sale, the development failed to progress and Ryde Town Hall fell foul to vandalism.
Ryde Town Council took on a three year lease on the building in 2020, with plans to raise funds to restore it — despite estimated repair costs totalling more than £2.4million.
The town council began discussions with the new owners but was issued with an ultimatum to decide what they wanted to do by July of this year.
Following heated discussions, the town council voted in favour of taking on the run-down building in July. While its future is still uncertain, it is hoped one day Ryde Town Hall will return to its position within the community.
Councillor Phil Jordan said: "As we have seen in this town, private ownership does not work: these buildings fall into disrepair. The only future for a building of this nature is to bring it back into community use, with either public or community ownership. If we do not buy the building, its future is not very good."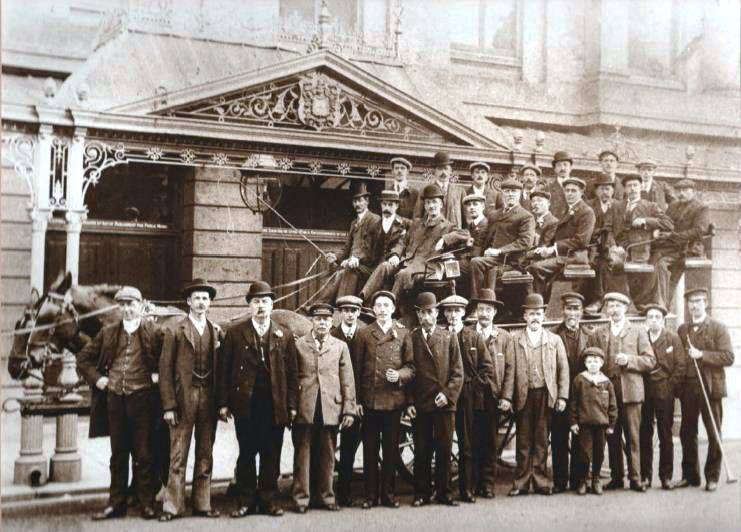 IW Railway staff day out, at Ryde Town Hall. Circa 1910. In the photo: Frederick William Attrill, Ryde Station Master George Finch, Mr Dyer, Joseph George Lacey, Ernie Knight, Joseph Lacey and Foreman Mr Smith. Can you name anyone else? Let us know at [email protected].
Comments
Add a comment
Log in
to the club or enter your details below.