Five Fab Island Cottages To Treat Someone To This Xmas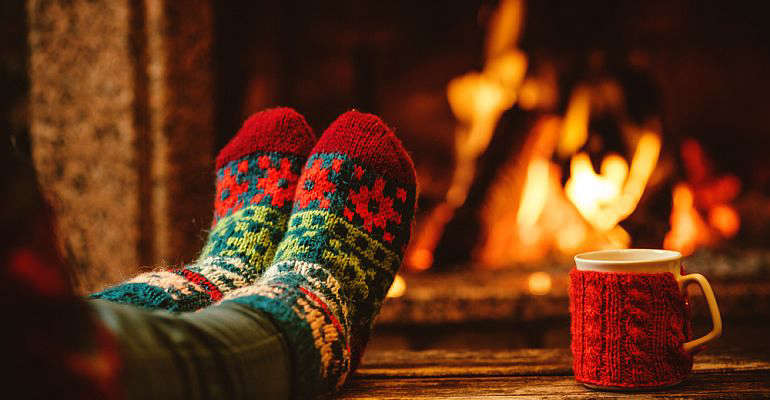 If you want to treat someone with the ultimate Xmas gift, it's incredible how many stunning options you've got on the doorstep, courtesy of Holiday Cottages...
1. Castle Cottage, Ventnor (sleeps two)
A pretty stable conversion property sleeping up to three guests, offering attractive accommodation in the seaside resort of Ventnor, just a short walk to the beach and the well-regarded botanic gardens.
2. One Dores Hill Cottage, Wootton (sleeps two)
Beautifully renovated to a high standard, this charming two hundred-year-old cottage offers a stunning blend of old and new. One of two traditional cottages, this property is surrounded by beautiful island countryside with views across fields to the coast. Set out on foot or bike to follow the many footpaths and tracks that extend in a variety of directions including to the coast at Wootton Creek, the woods of Briddlesford Copse and Arreton Downs.
3. Fodder Stable Cottage, Merstone (sleeps two)
This property is located in a fantastic central position on the Isle of Wight, making it easy for guests to access all of the island's top attractions and beaches. The area immediately around the cottage comprises of peaceful fields with zig-zagging footpaths leading to nearby villages, including Arreton which is a pleasant thirty-minute walk away and offers two pubs offering home cooked food.
4. Alverstone Ponds Hobbits Landing Lodge, Sandown (sleeps two)
A peaceful rural getaway in a cosy lodge, ideal for couples and their four-legged friends. Within easy reach of local attraction and facilities. A contemporary lodge located within an area of outstanding natural beauty.
5. Magnolia Cottage, Godshill (sleeps four)
Nestling in an Area of Outstanding Natural Beauty in the heart of the Isle of Wight and situated in the grounds of a delightful farm, this lovely cottage is a perfect base for a relaxing holiday. This delightful cottage lies at the foot of Appuldurcombe Down. A ten-minute stroll through the beech copse and across the fields leads you to the centre of the picturesque village of Godshill, renowned for its church, thatched cottages and a variety of tea shops, restaurants and pubs.
Comments
Add a comment
Log in
to the club or enter your details below.