Winter Recipe: Home Brewed Sloe Gin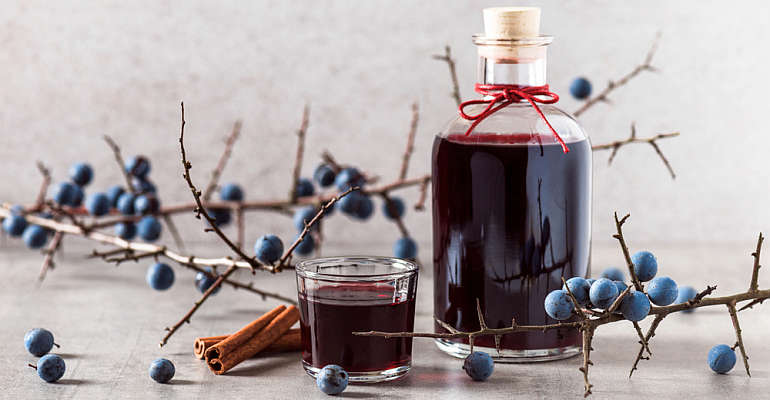 November is just the right time of year to turn freshly picked sloe berries into a delicious batch of Sloe Gin, just in time for those long winter nights, writes Amy Shephard...
It's often said that it's best to wait until after the first frost of autumn before picking sloe berries, just to ensure the skin of the berry is nice and pliable. But as long as they feel soft when gently squeezed, they can be picked. Pop them in the freezer overnight to help split the skins before you use them.
INGREDIENTS
500g (1lb 2oz) of sloe berries
70cl (24fl oz) bottle of gin
250g (9oz) caster sugar
METHOD
Pour the ingredients into a large jar. Pop the lid on and tighten to secure, then give it a really good shake.
Store the jar in a cool, dark place, shaking twice a week to infuse the flavours.
Taste the gin after four weeks and add more sugar if necessary.
Store and shake the gin for up to three months, or as long you're prepared to wait. The longer you leave it, the richer the flavour will be.
Once happy with the taste, strain the mixture through a clean cloth, into bottles.
Store in a fridge, or a cool dark area, and consume within a month.
Please drink responsibly.