Winter Recipe: Easy Chocolate French Pudding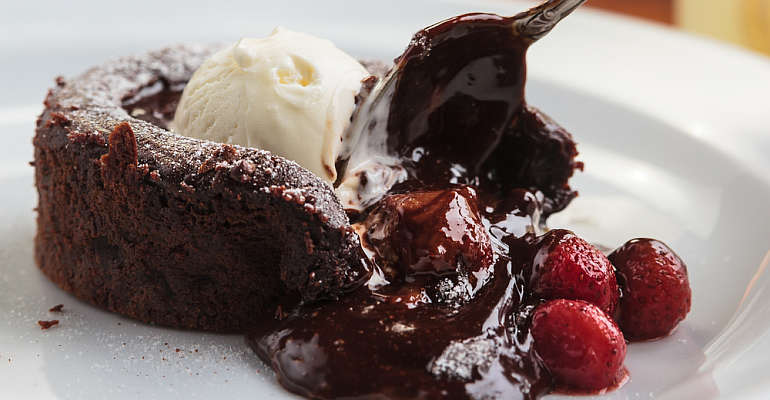 Enjoy this heart-warming dessert, perfect for the winter season!
Ingredients
100g (3½ oz) self-raising flour
50g (1¾ oz) sugar
2 level tbsp unsweetened cocoa powder, sieved
50g (1¾ oz) chopped walnuts
50g (1¾ oz) melted butter
150ml (¼ pint) milk
A few drops of vanilla essence
For the sauce:
150g (5½ oz) brown sugar
2 tbsp unsweetened cocoa powder, sieved
150ml (¼ pint) boiling water

Method
Mix together the flour, sugar, walnuts and cocoa powder with the melted butter, milk and vanilla essence into a thick batter consistency.
Pour the mixture into a buttered 1½ pint ovenproof dish.
Make the sauce by mixing together the brown sugar, cocoa and boiling water and then pour this sauce over the batter.
Bake in the oven at 180C/350F/Gas Mark 4 for about 40 minutes. During cooking the sponge rises to the top, with the fudge base beneath.
Top Tip... Delicious served hot with a good dollop of vanilla ice cream!