Vote For Your Favourite Classic Kids Show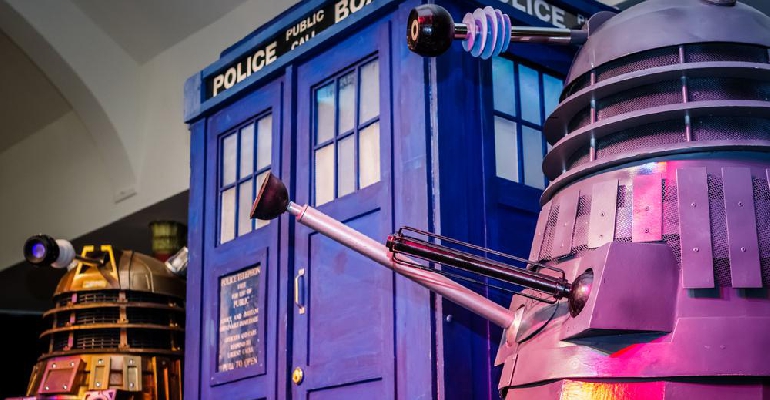 We love a bit of nostalgia, so let us know which of these classic kids shows was your favourite in your youth? Remind yourself of these favourites and then vote at the bottom!
1. Classic Doctor Who
With the classic version of this show running for over 25 years, every British-born person will likely have seen at least one episode of the long-running sci-fi classic at some point. Focusing on the titular mad man with his Tardis, Doctor Who has undergone extensive changes in it's 50 plus year run.
2. Worzel Gummidge
Featuring one of the aforementioned Doctors, John Pertwee plays the titular role in this fantasy series about a scarecrow who could come to life!
3. Captain Scarlet and the Mysterons
This was one of the top Gerry Anderson productions back in the day, and certainly quite frightening to some younger viewers, featuring a war between Earth and martians who possess partial control over matter.
4. Thunderbirds
Of course, while Captain Scarlet remains popular, this Gerry Anderson production was the most successfully commercial. A classic action show adored by kids at the time.
5. Mr Benn
This one's really nostalgic. Based on the children's books, this lovely children's show features the titular character, who visits a magical costume shop, where in each episode he is taken on an adventure relating to the outfit he wears.
6. Grange Hill
Every school child in England has probably felt how relatable this show is at some point. A great children's drama which features some informative 'ground-breaking' stories over the course of its 30-year run.
7. Byker Grove
Similar to the above entry, this popular show centred around a group of teenagers at a youth club in Newcastle and also features some brave storylines. People also know it as the show that discovered Ant and Dec!
8. Postman Pat
'Postman Pat, Postman Pat, Postman Pat and his black and white cat...' - those were definitely the first words which popped into your head there, weren't they? Nothing more needs to be said, it's just a lovely show about the titular character and his pet.
9. The Muppet Show
The brainchild of master puppeteer Jim Henson, this was one of the big introductions to The Muppets in the UK, featuring everyone's favourite characters!
10. Danger Mouse
The children's take on James Bond, this was one of the greatest animated shows of its day, featuring the danger mouse as he takes on terror and crime. It helped too the mouse was voiced by David Jason!
Vote now (you can choose more than one if you like!):
What was your favourite kids show? Let us know in the comments below!
Comments
Add a comment
Log in
to the club or enter your details below.