The Best Home Gym Equipment You Can Buy In 2022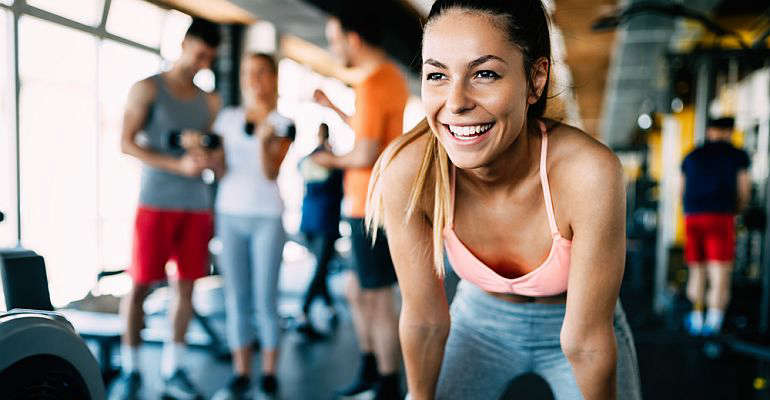 Looking to lose a few pounds after Christmas? Here's some great gear you can use without stepping out your front door...
1. 20KG Dumbbells Barbell Set With Connecting Rod - £39.99
These multifunctional dumbbells for multiple uses are ideal for toning and building muscle. Dual form, free switch between dumbbells and barbells. You can freely combine them to work your whole body to reduce fat, improve your arms tone or strengthen your shoulder muscles.
Amazon rating: 5/5
2. UREVO Kardio E1 Exercise Bike - £199.80
The UREVO exercise bike adopts thickened frame tube and overcomes the unsteady defects of most stationary bikes in the market. with a solid build and weight capacity of 260LBS, it'll give you safe riding. With a 22LBS flywheel and silent belt driven, this exercise bike gives you an unbelievably smooth and silent ride. It'll also never disturb your families when you're burning calories!
Amazon rating: 4.8/5
3. Evolve B1 Motorized Electric Treadmill - £255
The perfect treadmill to have at home, this foldable machine comes with 12 in-built programs along with bluetooth speakers and a USB port - perfect to keep you entertained while exercising!
Amazon rating: 4.5/5
4. Exercise Resistance Bands Set 5pcs - £12.98
These resistance bands suit you perfectly for muscle training and fat-burning. The bands help to build your arms, chest, back, and legs, thus strengthening your triceps, abs, and thighs. For those want a curvy body, these bands also help to create a vest line, slim your arms and shape a curvy body.
Amazon rating: 4.4/5
5. Luxury Home Rowing Machine - £239.99
Ideal for both cardio and toning, this particular rowing model has ten levels of magnetic resistance along with an advanced belt driving system, which provides rapid engagement for an excellent training result. The inbuilt wheels allows this item to be easily transported too.
Amazon rating: 4.4/5
All prices and ratings correct at time of writing.
Comments
Add a comment
Log in
to the club or enter your details below.