The Alternative Guide To Christmas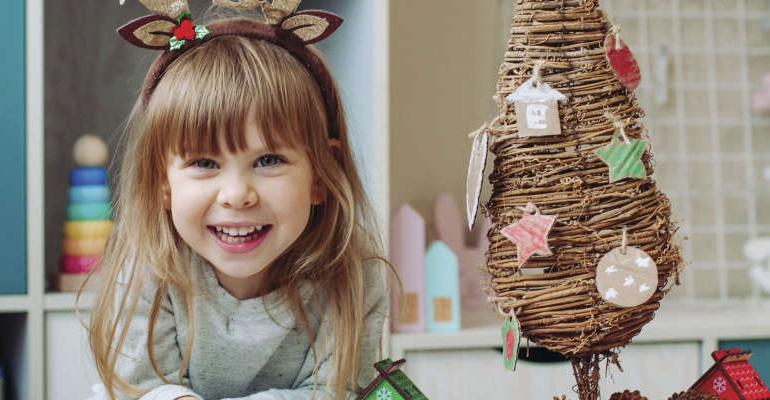 You wouldn't find these gifts in a stocking – but they're sure to brighten up Christmas day. Ethical, fun and brimming with Yuletide spirit, here's Hanna Prince's pick of the best alternative presents...
Finding the perfect item for everybody on your gift list can turn the run-up to Christmas into a festive stress-fest. Don't panic – we've got the answer. From delectable handmade goodies to gifts that help someone in need, these alternative presents will put a smile on everyone's face this Christmas.
Sponsor An Animal
Adoption gift packs make great gifts for animal lovers. From exotic sloth bears and slow lorises to rescued donkeys, horses and dogs, you can 'adopt' almost any type of animal. Adoption packs often contain certificates, calendars, information books and newsletters, along with kid-friendly pressies such as colouring pencils and soft toys. The best bit, of course, is that your money will go towards helping animal and wildlife-centric charities, whether that's buying food and medicine for rescue cases or preserving threatened wildlife habitats.
Give The Gift Of Time
If you're keen to help somebody who really needs it this Christmas, you can make a huge difference by volunteering in the local community. Whether it's serving at a Christmas lunch for older people who would otherwise spend the festive season alone, working with a homeless charity, visiting someone in hospital or helping out at a food bank, there's no better way to channel the real Christmas spirit. If you're short on time but still keen to help, consider funding a festive dinner for somebody who can't afford one, donating a gift to a child in need or putting together a Christmas shoebox for a refugee.
Promise Vouchers
For kids with limited pocket money funds, promise vouchers make perfect gifts. Cooking up breakfast in bed, tidying the house, hoovering, helping out in the garden, cleaning the car or serving at a grown-up dinner party – there are plenty of low-cost ways to give parents, grandparents or other family members a festive treat. Making your own creative vouchers is all part of the fun.
Homemade Gems
You don't have to be a crafting genius to whip up your own delectable homemade gifts. Handy in the kitchen? Mix up a batch of infused olive oils, marmalade, cookies or scrumptious chocolates (it's not as hard as you might think!). Better still, combine them in a hamper for the ultimate festive snack box. Beauty products such as lip balm, bath bombs and body scrub are also fun and reasonably easy to make at home.
Charity Shop Treasures
Gone are the days when Christmas gifts had to be box-fresh and swathed in plastic packaging. A combination of financial and environmental restraints has encouraged a growing culture of second-hand present buying – last year, a survey by a mobile phone recycling company revealed that half of us gave pre-owned gifts to family and friends. Buying presents from charity shops is better for the environment and easier on your wallet – plus all the proceeds go to a good cause.
Green Gifts
Looking for a Christmas present that doesn't cost the Earth? There are plenty of eco gifts out there, but few have a net positive impact on the environment. If you're keen for your money to have a genuine green influence then consider sustainably sourced wildlife seeds, bumblebee and bug homes made from recycled timber, or a tree dedication. Some charities also sell jewellery crafted from salvaged ocean plastic – possibly the prettiest way to save the world.
Give From A 'Need' List
Finally, try asking your friends and family what would genuinely make their lives better this Christmas. Perhaps it's a few hours of babysitting so that they can enjoy a little 'me' time. Maybe it's a night out with a shoulder to cry on, a train ticket so that they can spend the festive season with family, or a cleaner to give their house a complete overhaul in the run-up to Christmas dinner. Sometimes it's the things you'd never find in a letter to Santa that really make Christmas special.