Sweet Treat: Homemade Chocolate Bark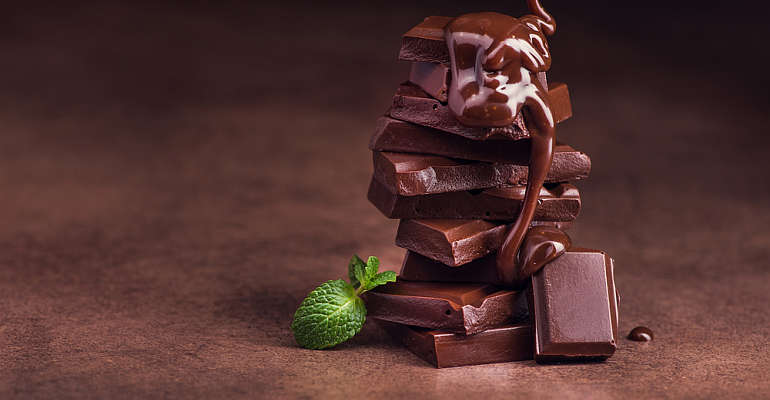 Making your own chocolate bark couldn't be simpler...
Ingredients:
200g dark chocolate (70%) broken into pieces

5g mixed seeds (e.g. sunflower, pumpkin and sesame)

15g pistachio kernels

20g dried cranberries
Method:
Step 1
Put the chocolate into a heatproof bowl and place over a pan of 'just simmering' water, but don't let the bowl touch the water. Stir occasionally until melted.
Step 2
Line a tray with baking paper and pour the chocolate on to it, then spread with a spatula or palette knife into a rectangle about 18x22cm and around 0.5cm thick.
Step 3
Immediately sprinkle the seeds, pistachios and cranberries evenly over the top.
Step 4
Transfer to the fridge to set for at least one hour. Once set, break the bark up into jagged pieces.