Six Extraordinary Destinations We're Pretty Sure You've Never Heard Of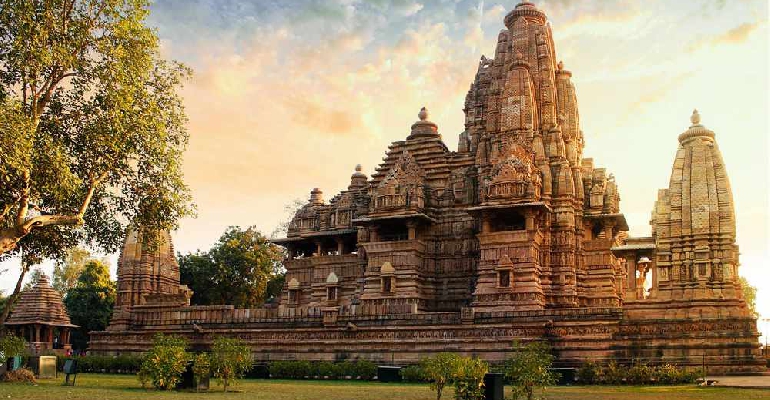 Ruined cities, erotic sculptures, and churches hewn from rock...
As a rule, there's enormous currency in being 'a hidden gem'. If there's one thing tourists love complaining about, it's each other, and most travellers love the idea that they're seeing something that's eluded their peers.
Unfortunately, affordable air travel means the world is much better trodden than it once was, but for the determined backpacker there's still a few foreign marvels yet to fully crack the tourist trail. Here are a few extraordinary destinations – we're pretty sure you've never heard of…
1. Fanjingshan, China
A rocky, rectangular monolith – more like a Jenga tower than a conventional mountain – the jutting geometry of Fanjingshan is almost as bizarre as the Buddhist monasteries perched precariously at its peak. Known as New Golden Summit, the top can be reached by tourists and pilgrims via a winding walkway that snakes steeply up the sheer stone sides.
More than 100 metres above the surrounding mountaintop, the two temples – and the two parts of the peak – are connected by a narrow stone bridge. Building all this must have been… stressful.
2. The Khajuraho Temples, India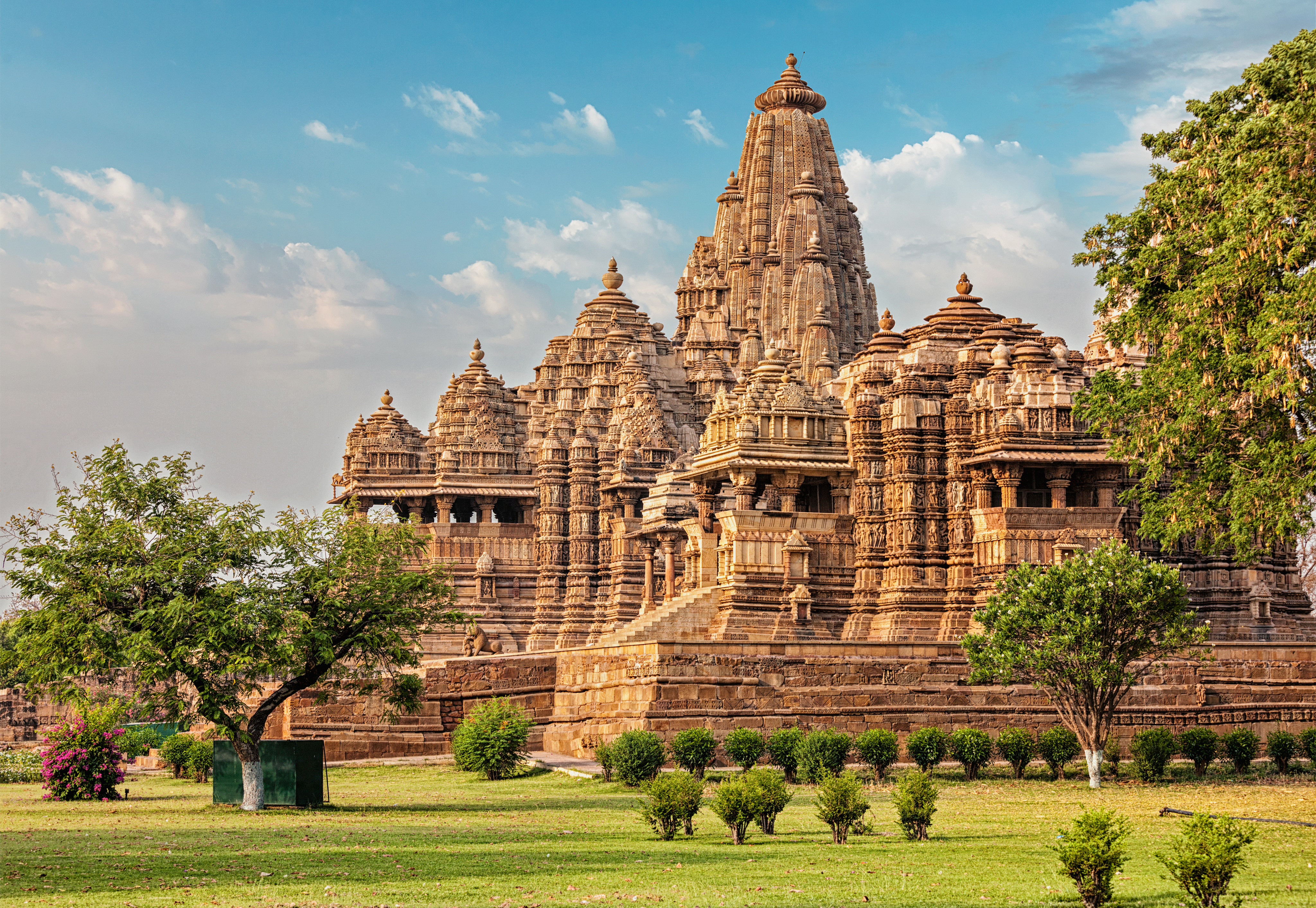 There are two different levels on which to enjoy the Khajuraho monuments, a sprawling set of Hindu and Jain temples rising from the countryside of Madhya Pradesh. From a distance they're a majestic case study in 10th century Indian architecture, covering almost six square kilometres in jagged spires and intricately carved facades.
A closer look reveals that many of the facades feature erotic sculptures, depicting orgies, contortionism and a host of tantric poses, far too racy for modern television even after the watershed. There are non-sexual sculptures too, but they don't tend to attract the same interest.
3. The Seven Coloured Earth of Chamarel, Mauritius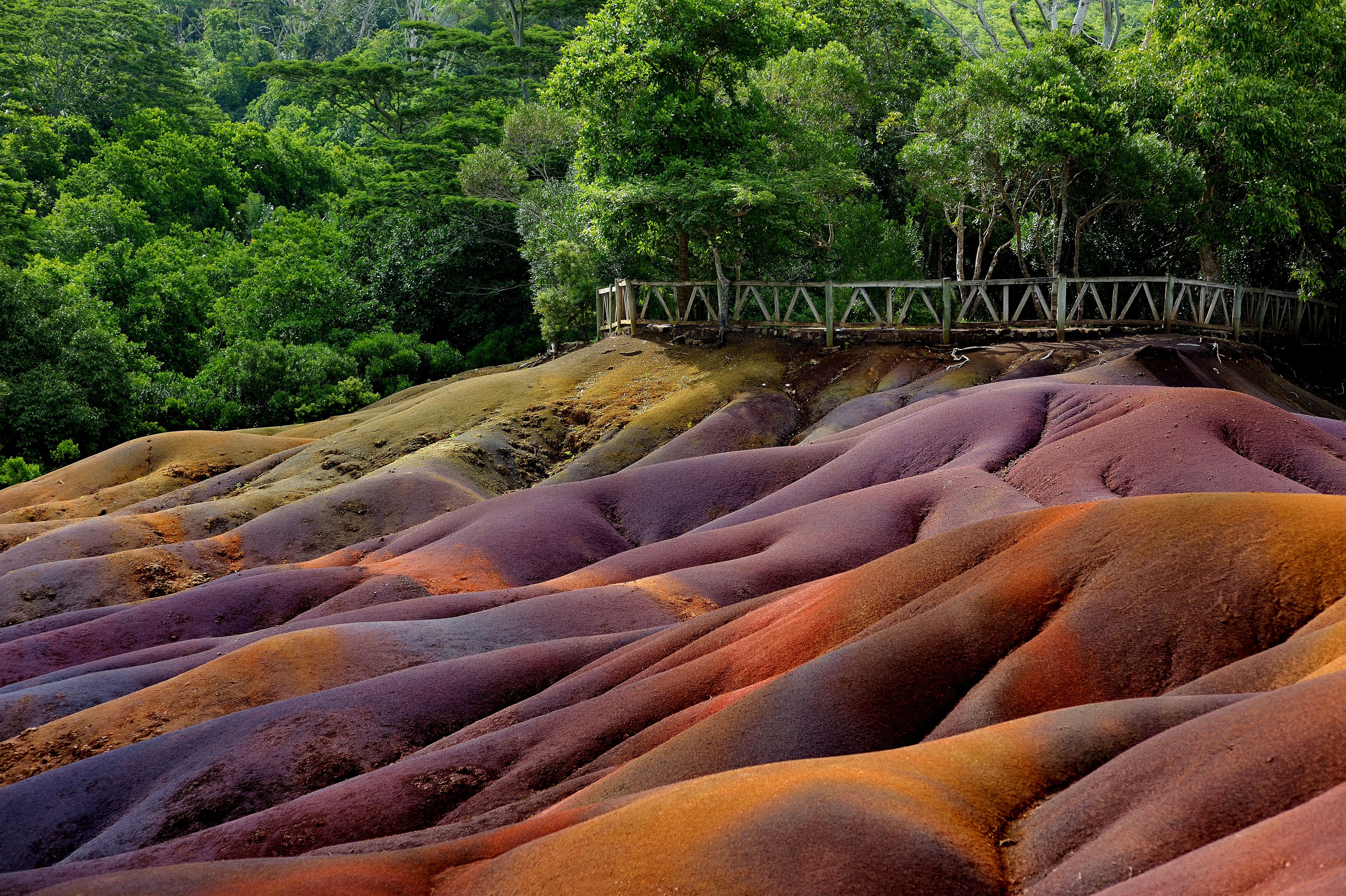 Bright, beautiful, and exceptionally strange, the Seven Coloured Earth of Chamarel is a volcanic, geological phenomenon found in southwest Mauritius. Seven distinct colours of sand – red, brown, violet, green, blue, purple, and yellow – coat the ground in this otherwise ordinary forest clearing, creating surreal, psychedelic dunes.
Visitors could once roam freely among the bands of colour, but are now restricted to a viewing platform behind a fence.
4. Timgad, Algeria
If Timgad were in Italy, it would just as famous as Pompeii and the Colosseum. Tourists happily pay entrance to see a single Roman temple or amphitheatre, and Timgad is an entire city, laid out in a customary 'grid pattern', complete with ruined houses, paved streets, and crumbling colonnades.
Founded by the emperor Trajan in around 100 AD, Timgad was first and foremost a military colony, but still found room to entertain its 15,000-odd inhabitants with a library, theatre and four bathhouses. A triumphal arch still looms above the ruins, its sandstone facade gleaming in the North African sun.
5. The Door to Hell, Turkmenistan
A giant crater filled with flames in the heart of the Karakum Desert, the Darvaza gas crater easily earns its nickname, the Door to Hell. Scientists originally set the pit alight in the 1970s to burn off excess methane, and it's thought to have been burning ever since.
It's a majestic sight, but the Door to Hell resides in one of the world's least visited countries, the decidedly odd Central Asian nation of Turkmenistan. To give a flavour of its strangeness, in 2002 dictator Saparmurat Niyazov changed the word for 'bread' to the name of his mother, and had a copy of his book blasted into orbit so his wisdom could "conquer space".
6. The Churches of Lalibela, Ethiopia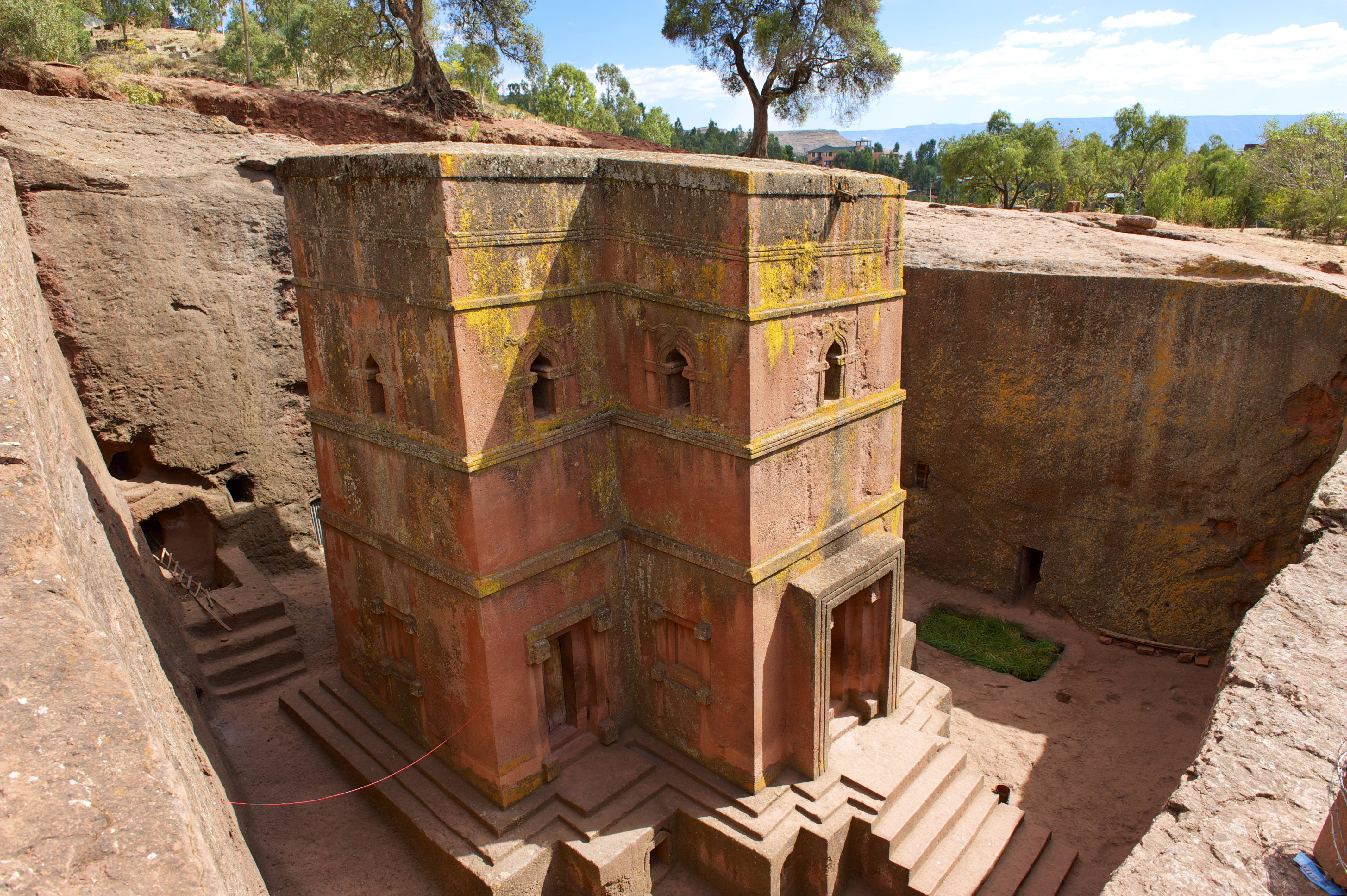 A set of churches that challenge what the word 'church' means, the sacred sites at Lalibela are quite literally hewn from the ground. To be clear, they didn't dig a hole and build a church in it – they physically sculpted rooms, doors and ceilings out of the rock.
There are 11 monoliths in all, carved during the 13th century into a 'New Jerusalem' in the mountainous heart of Ethiopia. To this day, the site is a pilgrimage point for the country's 36 million orthodox Christians.
Comments
Add a comment
Log in
to the club or enter your details below.