Getting Fit And Healthy In 2022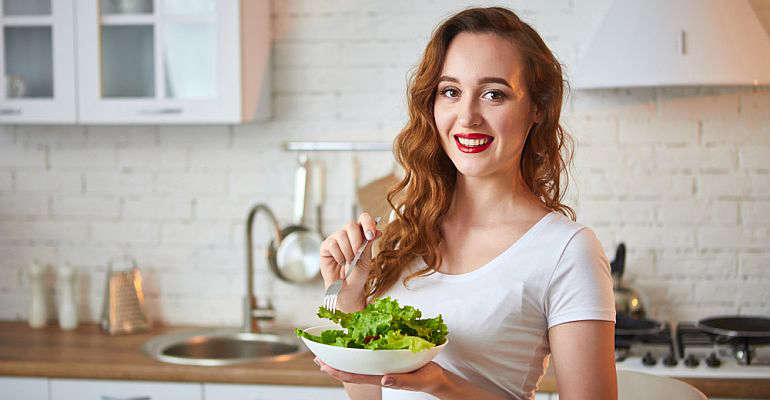 The start of another way always offers a great opportunity to reflect on what you want to achieve physically and mentally in the next 12 months. Here's how you can help your wellbeing in 2022...
1. Find new ways to relax your mind. First and foremost, having a positive mind is key to achieving your goals for the year, and you need to find the right way to do that. There's plenty of techniques and exercises you can try to relax - try yoga or pilates for starters.
2. Spend more time outdoors. It might be a dark time of year, but that doesn't mean you still can't get a sunny afternoon in January. Make the most of it when you can - it's important to get your share of Vitamin D at this time of year to boost positivity. Just don't forget to wrap up!
3. Join a gym or invest in equipment at home. Obviously a popular option is to run straight to the gym at this time of year, and for many that's a great way of getting fit. But if you're not feeling like that's quite for you, perhaps considering investing in some equipment you may find more motivational! If you're after some inspiration, take a look at our quality (and reasonably priced!) picks here.
4. Get inventive in the kitchen! Cooking's a great form of downtime and it's still much healthier to make your own food (and cheaper) over a takeout or even a ready meal! It doesn't have to be anything fancy - it's incredible what you can do with a few vegetables and some seasoning, and if that's still not your thing, you can even have a go at homemade smoothies.
5. Manage good hydration and gut health. Believe it or not, your gut health is just as important to your wellbeing as the rest of our physical bodies. There's also a lot of growing evidence to suggest that what we eat affects our mood. So make sure you keep a balanced diet, as well as drinking a lot of water - you'd be surprised at just how much the simplest changes can help!
6. Try using natural herbs. There's a lot you can do to help cure any ailments you may be having this winter. There's never anything wrong with using natural ingredients, and it's exceptionally simple to make homemade tinctures, chest rubs and cough linctus!
7. Structure your working day with personal breaks. More people than ever before are working from home right now, but that doesn't take away the pressures of the job. What it does offer though is an opportunity to be more flexible with your working day!
8. Set a New Year's Resolution. The new year's always a good time to re-evaluate your personal goals and plan your aims for the year ahead. It seems cheesy, but giving yourself an achievable New Year's resolution or two is always a good way to focus and feel optimistic for the future.
Comments
Add a comment
Log in
to the club or enter your details below.