Five Fabulous Holidays Inspired By Our Favourite Wines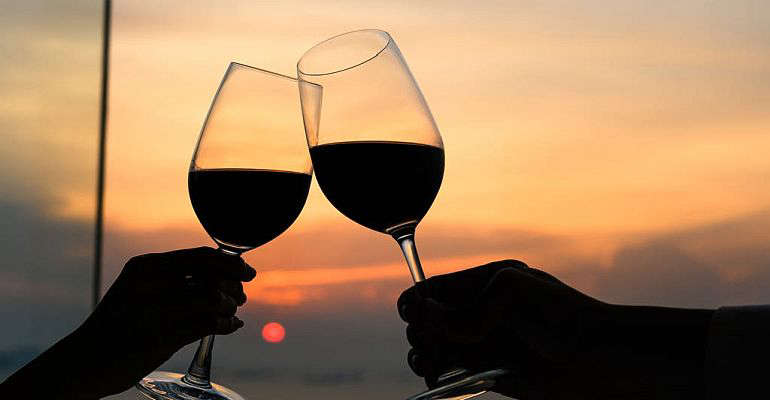 Sarah Marshall recommends regions to visit in the future, based on our top tipples during the pandemic...
In the absence of international travel, we've had to search farther and wider to find connections with other parts of the world.
During lockdown, sales of wines have sky-rocketed, hinting at the holidays we've enjoyed from the comfort and safety of home.
A product of local soil and climate, wine encapsulates the feel and flavour of a region, reminding us of places we've visited and new destinations we yearn to see.
Based on the bottles that have been flying off shelves, these are the destinations to visit when the world starts moving again.
1. Provence, France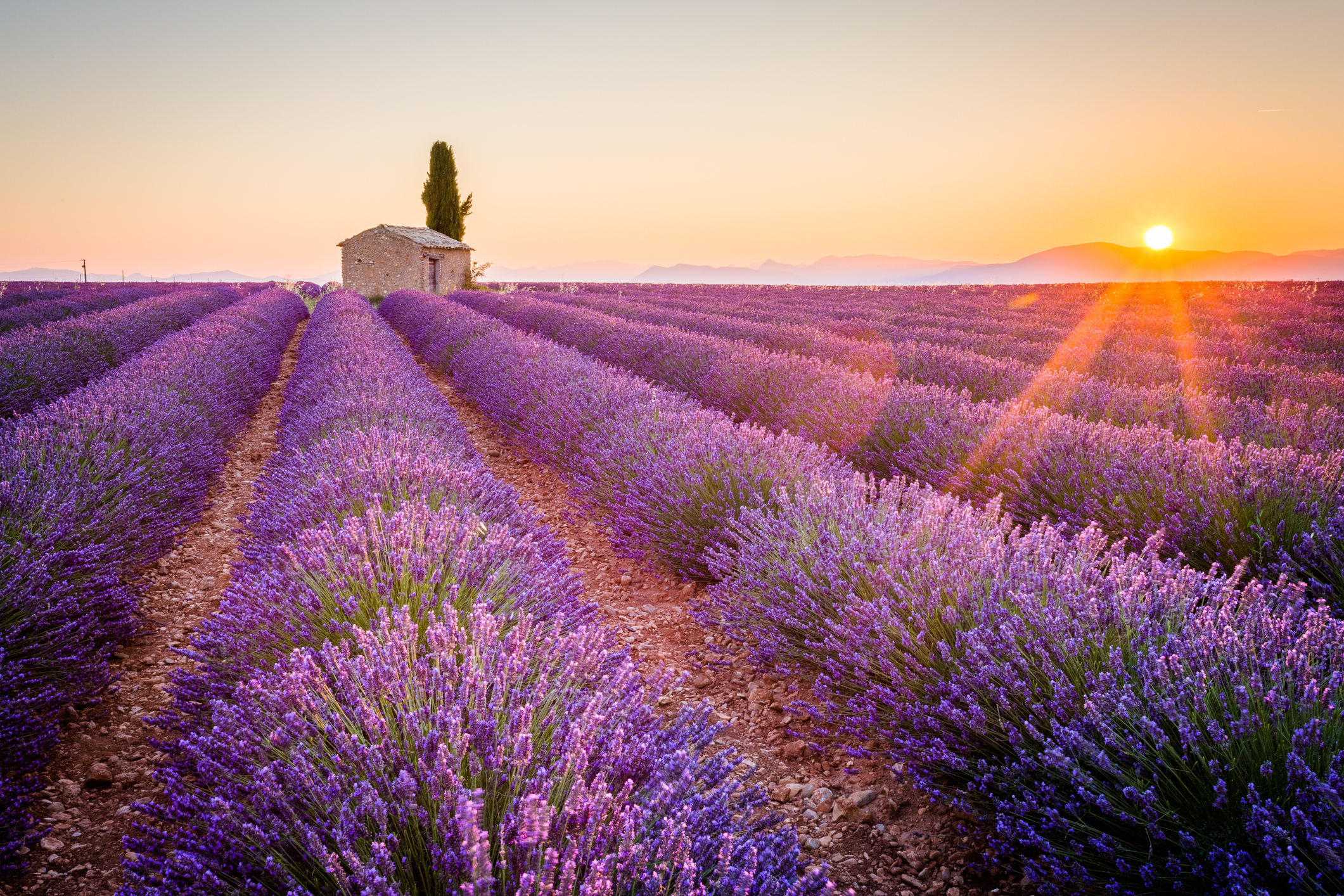 Warm weather demands a refreshing drink, and a glass of silky, elegant rosé is the perfect match for the Mediterranean spring we've been enjoying so far. Both Waitrose and Co-op have reported huge rosé sales compared with this time last year, and bottles from Provence have been doing particularly well.
Like the soft, ethereal light that attracted so many great artists to this region of southeastern France, rosé blooms with aromas of ripe berries and zings with light citrus fruits; settling into a sunset with a crisp chilled glass is like stepping into a Cezanne painting, transporting you to Provençal olive groves, pine forests and lavender fields.
How: The best way to explore is on a self-drive villa holiday. Visit wineries such as Domaine Royal de Jarras in the Camargue (domainedejarras.com), where flamingos fly over vines grown in the sand, and purchase bottles to enjoy by your private pool. Simpson Travel (simpsontravel.com; 020 3627 5850) has several properties in Provence. A four-person villa costs from £1,605 for seven nights.
Try now: Thebottleclub.com have seen sales of firm favourite Whispering Angel (£17.49) increase by a mind-boggling 5,500%; Mirabeau Pure (£10.99, was £14.99; waitrose.com) is a light, easy drinker.
2. Marlborough, New Zealand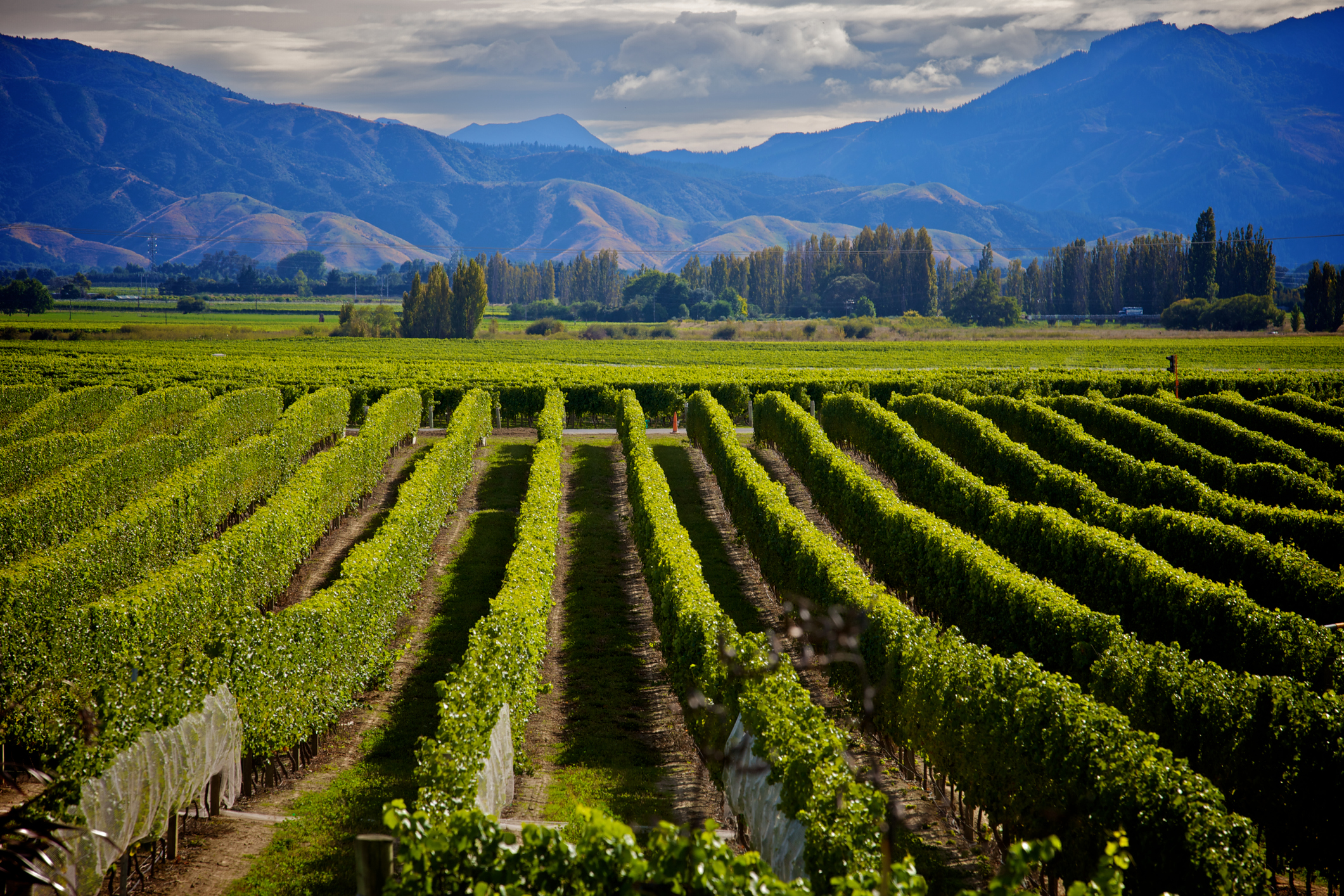 It might be a long time before we can visit Middle-earth's towering, rugged mountains and sparkling glacial lakes, but 18,390km shrinks in distance when you uncork a bottle of wine.
Both scenic and fertile, the Marlborough region is responsible for 77% of the country's total wine production and is home to the Kono and Tohu brands. Both are sold by Hampers.com, who've experienced a 400% increase in wine hamper sales since March, including their New Zealand selection.
A slow, contemplative journey of complex cherry and plum flavours, with whispers of wild thyme, the Tohu Single Vineyard Pinot Noir conjures up a leisurely road trip across South Island's ever-changing scenery; long lasting on the palette, it's just as memorable.
How: Abercrombie & Kent (abercrombiekent.co.uk; 01242 386 500) tailor-make a 15-night Self-drive Classic New Zealand holiday covering both North and South Islands from £5,500pp, including flights.
Try now: The New Zealand Weekend Wine Case (£82; hampers.com) features a selection of six pinot noirs and sauvignon blancs by Kono and Tohu, produced in Marlborough.
3. Douro Valley, Portugal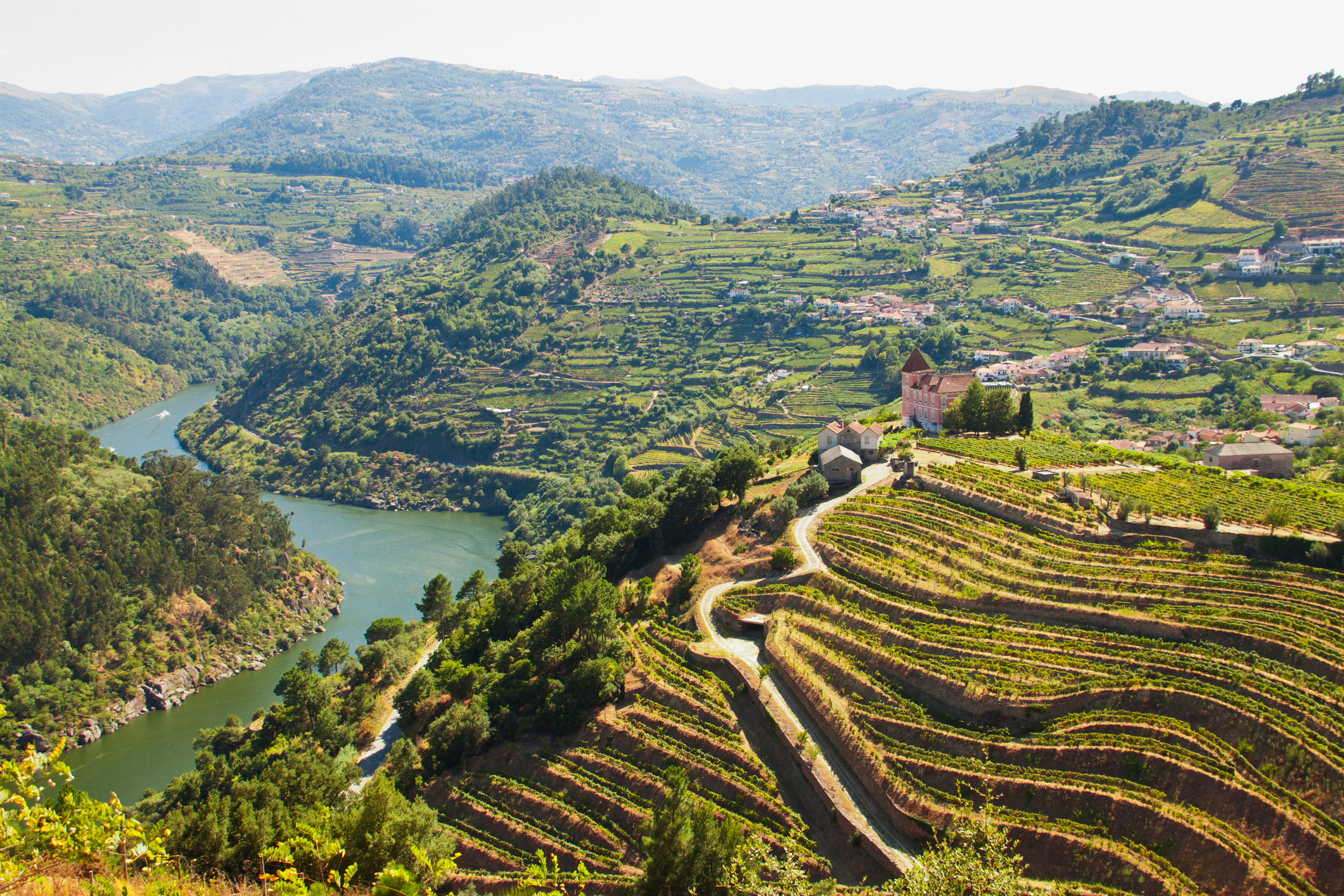 It's a drink typically associated with Christmas, but in its homeland, port is enjoyed year-round, and that trans-seasonal appreciation appears to be rubbing off on us too.
"M&S Port sales have increased by 60%, proving it to be another of the nation's favourite lockdown treats," says M&S buyer Lizzy Unite.
Family estate Cockburn's, who have been operating in the Douro Valley since 1815, have also seen sales soar as consumers seek reassurance in historic, well-known brands.
An after-dinner serving of decadent Special Reserve is a step through the ruby-red, velvety curtains of Porto's clandestine, art nouveau bars; a Fine White Port served with a sprig and tonic is a refreshing cruise through rolling valley vineyards along the River Douro.
How: Learn about the history of port at Cockburn's Port Lodge, the largest wooden cellar in Porto's historic Vila Nova de Gaia district. Trace a route once used by traders delivering wine from vineyards to the city by joining a Douro Valley river cruise. Riviera Travel (rivieratravel.co.uk; 01283 888 482) offer an eight-day all-inclusive cruise from £1,249pp, excluding flights. Various departures.
Try now: Cockburn's Fine White Port (£12; tesco.com).
4. Southern England, UK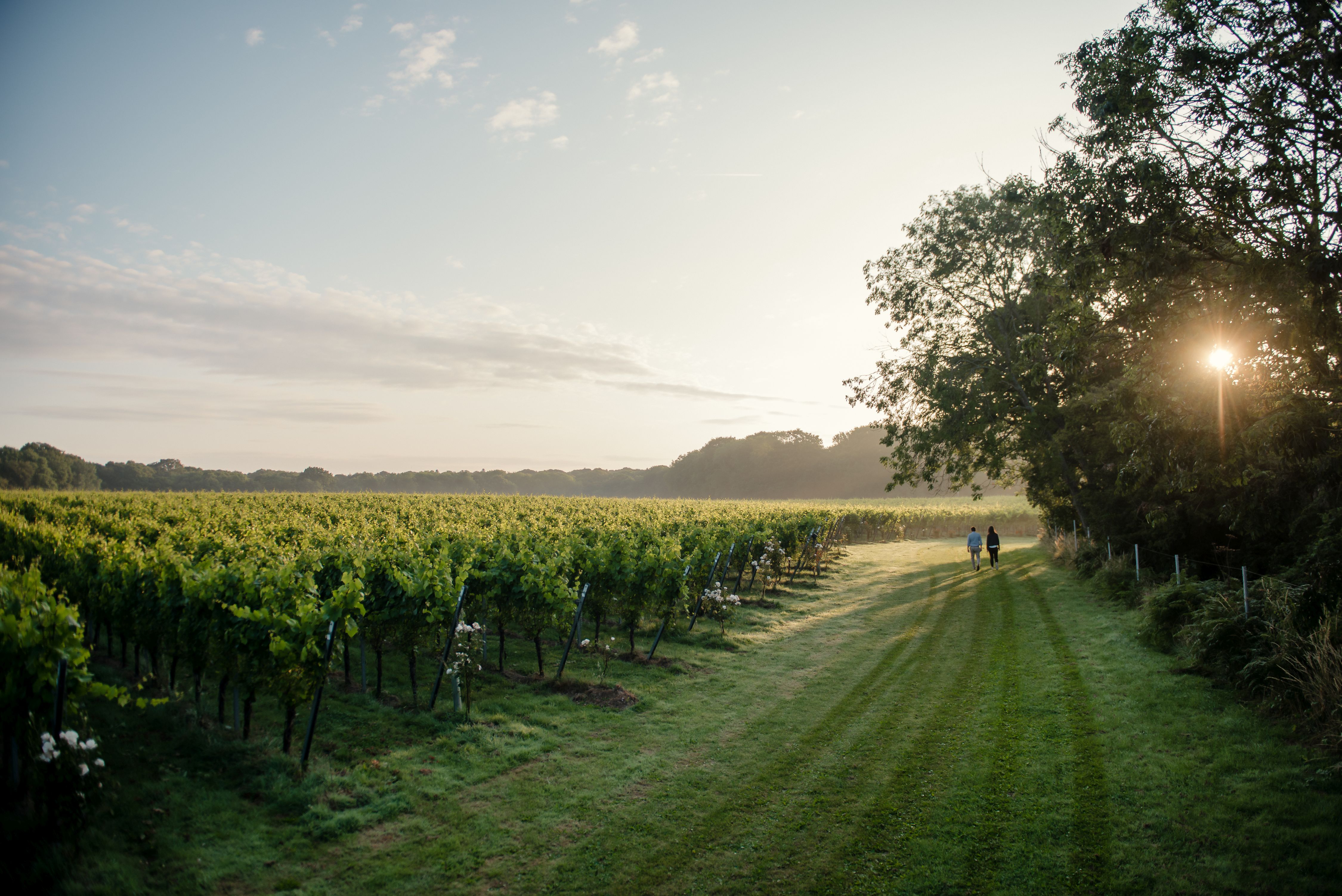 English wine is enjoying a prolonged moment; a mild climate and fine soils create conditions to rival more established European neighbours, and support from consumers has been increasing – particularly during recent challenging months.
During lockdown, the #theBIGenglishwinegoodfriday initiative encouraged British people to buy from local wineries and share their thoughts on social media every Friday. It was a huge success, engaging around 13 million people, and demonstrated there are plenty of new discoveries to be made closer to home. Winemaker Jacob Leadley, who started the trend, says his Black Chalk winery sold out of their Wild Rose 2016 as a result.
Andrew Seden, Black Chalk's chief operating officer, adds: "The quality of English sparkling wine is now amongst the best in the world, so the more people we can encourage to take a leap of faith, the more customers we will have for years to come."
Like a gentle stroll through an aristocratic English country garden, it's an incentive to staycation this year.
How: The Black Chalk vineyard will be open for outdoor tours and tastings from July 4, followed by a picnic and wine lunch (£56 for two; blackchalkwine.co.uk); Gusbourne in Kent offer an Estate Tour with leisurely lunch from £95pp, or explore the vines freely and pop in for a glass of wine (gusbourne.com).
Try now: Gusbourne's sparkling rose 2016 (£49; gusbourne.com) is a creamy delight; Black Chalk Classic 2015 (£35; blackchalkwine.co.uk) is clean and crisp with an apple orchard bite.
5. Garden Route, South Africa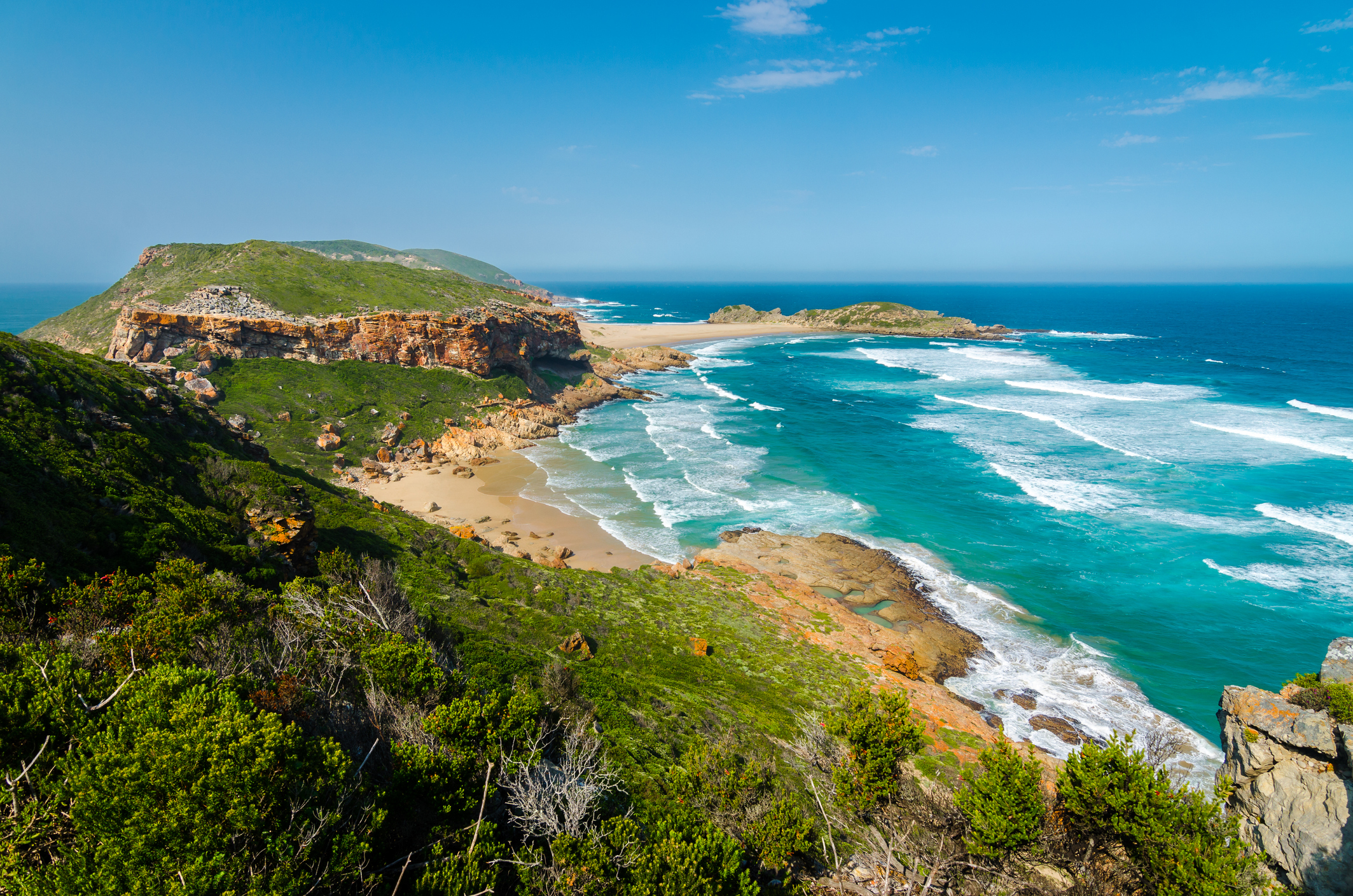 Inviting hamstrung travellers to explore the world through their palate, Wanderlust Wine have seen a surge of people purchasing wines to reminisce about past holidays and daydream of trips to come.
Wines from South Africa's Babylonstoren estate have been a real winner: vibrant and refreshing, their chenin blanc is a sip of summer, as lighthearted and care-free as a breezy road-trip along the coastal-hugging Garden Route.
An hour's drive inland from Cape Town, the 17th century farm is in Franschhoek, an epicentre of new world wines surrounded by old world Dutch architecture, rating it highly on aspirational travel bucket lists. Like its biblical namesake, the site boasts resplendent gardens, with apiaries, orchards and a prickly bear maze woven between restaurants, a spa and hotel.
How: Combine a stay at Babylonstoren (babylonstoren.com) with a self-drive of the iconic Garden Route. Original Travel (originaltravel.co.uk; 020 7978 7333) tailor-make a 13-day trip from £3,200pp, including flights.
Try now: Babylonstoren chenin blanc (£11.50; wanderlustwine.co.uk) is a light lunch accompaniment.
Comments
Add a comment
Log in
to the club or enter your details below.