Win An Overnight Trip To Paris With The London To Paris Electric Vehicle Rally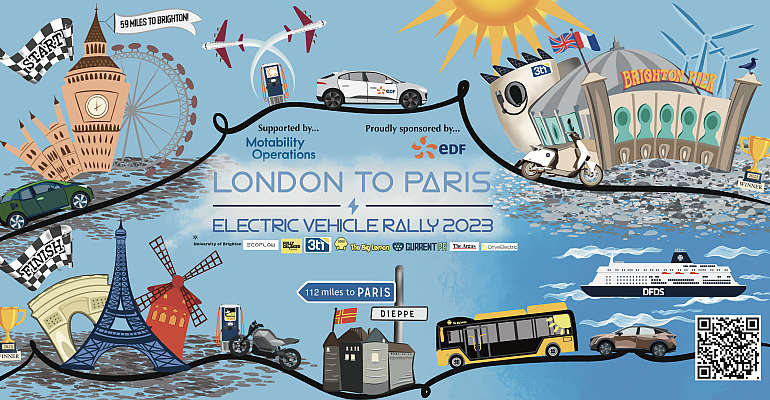 Own an electric car? We've got a fabulous opportunity for you to take part in this exciting rally to France and back...
Taking place on 1 and 2 July 2023, the London To Paris Electric Vehicle Rally is an exciting new international event this summer where electric vehicle owners can take part in a two-day rally, all to raise awareness of energy efficiency in electric vehicles.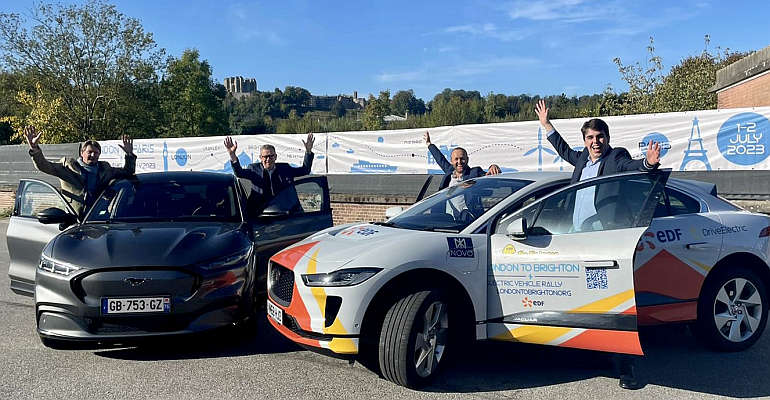 We've now got an opportunity for one lucky Hidden member to take part in this brilliant weekend with a plus one, with all-expenses paid on the trip.
Starting at Southbank, the rally starts with a drive to Brighton where there will be a special event held at Soho House, Beach House lofts. Contestants will then, after a celebratory meal and drinks, continue the journey via Newhaven to Dieppe to where they will cross overnight and continue on to Paris via Normandy.
Return travel on the ferry, including access to the Premier lounge, is all included in the prize. You will then collect a luncheon hamper courtesy of tourism Normandie- after a quayside breakfast in Dieppe. In Paris, there will be an event to see who has won the energy challenge and what vehicle has performed the best, then finally it's back to the UK on Sunday evening!
The prize also includes invites to a luxury drinks party and reception in London on Friday June 30 at the Green Room restaurant. Also included is a full Sussex breakfast, food and drink at Soho house, a reception on the New Haven Dieppe, DFDS ferry, breakfast in Dieppe on the Sunday, a lunch hamper from tourism Normandie and a drinks reception in Paris.
In order to win, just click the below link and enter our draw - just enter your details and tell us what electric vehicle you own. A full breakdown of the event can be found here...
The closing date is Friday March 24 - best of luck!
Enter now: