Win An ARRAN Self-Care Hamper Worth Over £160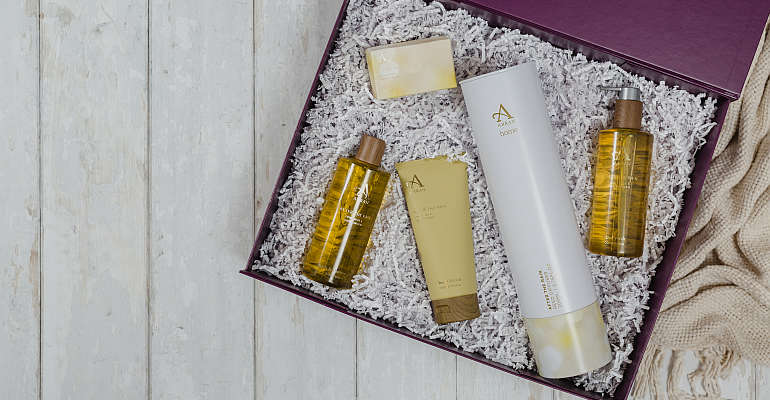 Feeling like you need a pamper to settle into 2023? We've got you covered with the chance to win this luxury self-care hamper...
Inspired by their founders' desire to capture the unique, fresh scent of an Arran garden following a rainstorm, After the Rain is the signature fragrance of ARRAN's Collections.
Warm and inviting, captivate your senses with an elegant floral and citrus blend. Refreshing lime and rose fuse effortlessly with a smooth sandalwood fragrance to create an alluring scent which lasts all day.
We've now got a lovely hamper to give away, including the following:
After The Rain Bath & Shower Gel
After The Rain Body Lotion
After The Rain Hand Wash
After The Rain Hand Cream
After The Rain Shea Butter
After The Rain Bath Salts (brand new just launched this December)
After The Rain 15ml Eau De Parfum
After the Rain Boxed Saddle Soap 200g
After the Rain Reed Diffuser
To be in with a chance to win, just enter our random draw below! We'll then pick a winner following the closing date on Friday February 24 - best of luck!
Enter now:
Please note products may vary depending on stock however should include all of the mentioned (if not items will be swapped to add up to equal or higher RRP).