Win A Luxury Mega Sweet Hamper And Two Cinema Tickets From Isle Love Sweets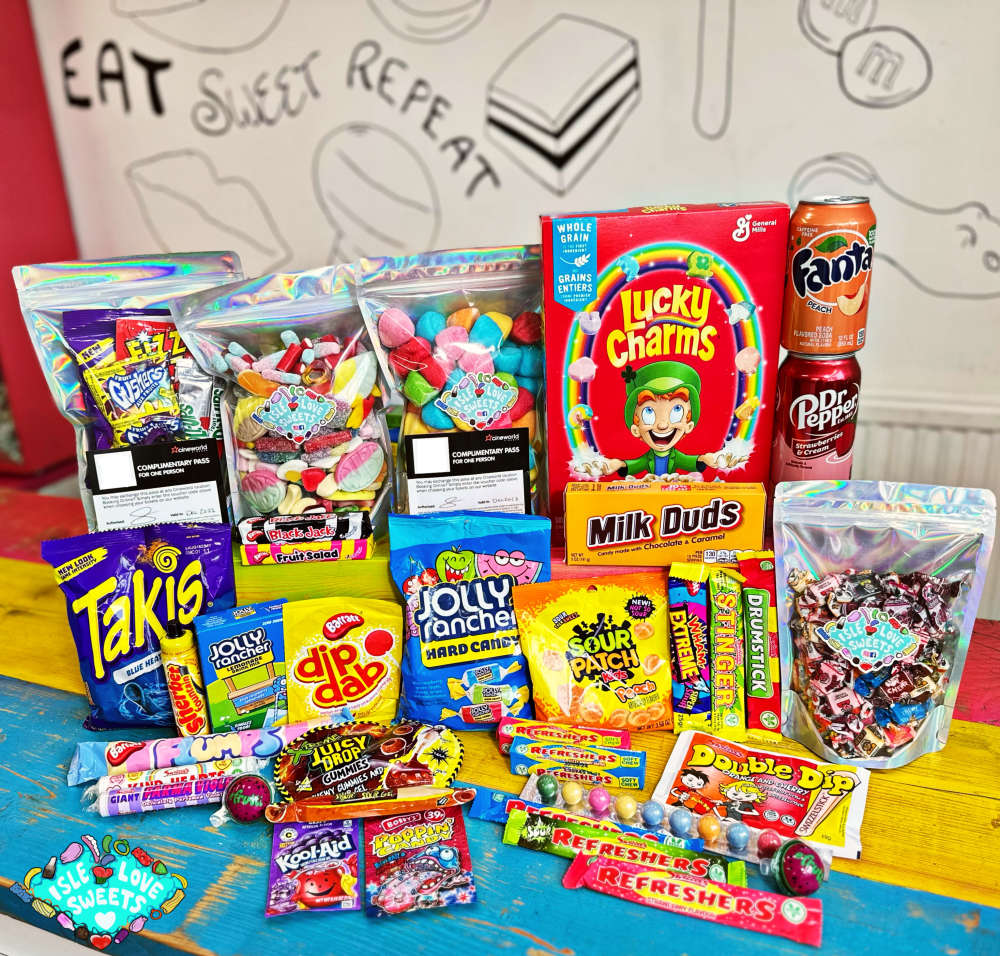 We've got an amazing sweet hamper with over 2kg of scrumptious goodies to enjoy, courtesy of local confectioners Isle Love Sweets, plus two complimentary Cineworld tickets for a film of your choice!
***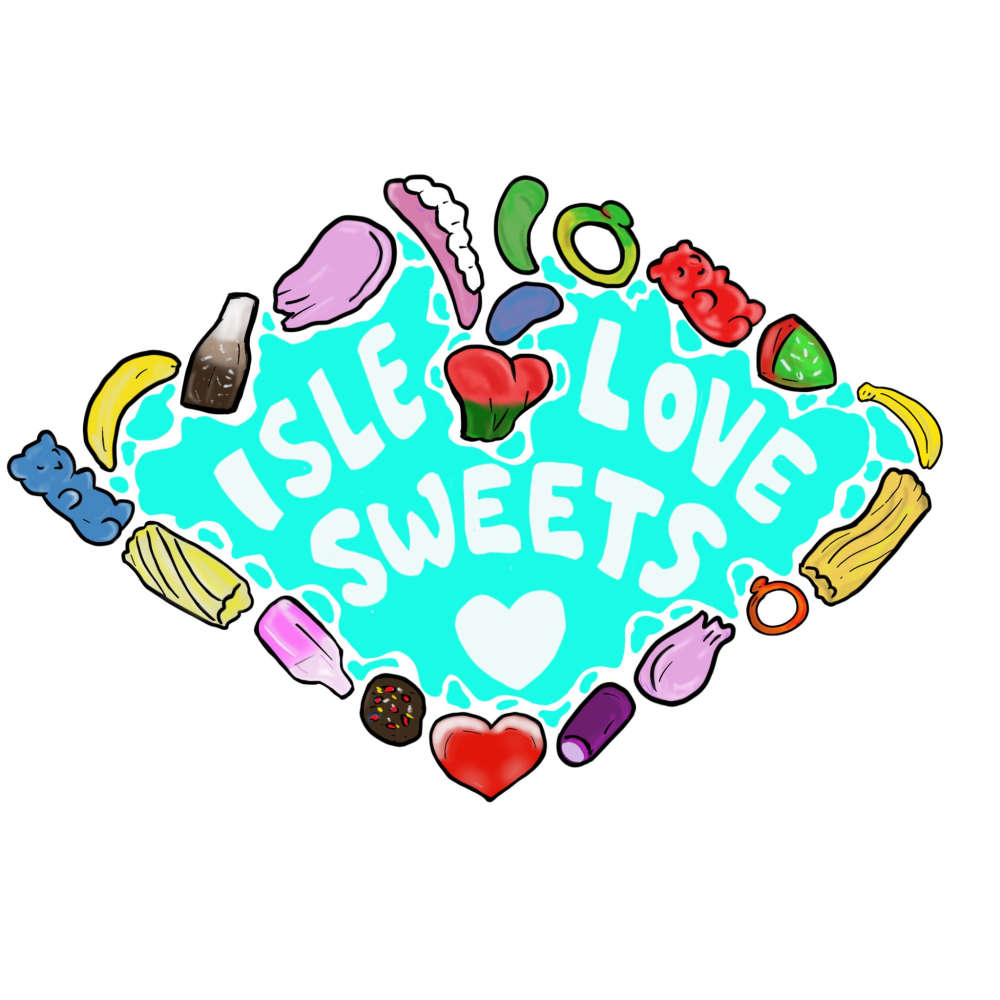 Welcome to Isle Love Sweets. See what we did there? 😉 We are a classic sweet shop, with a modern quirky twist based on the sunny Isle of Wight.
It all started with a few boxes of sweets, a couple of mobile phones and Google maps! We started out just delivering, then we thought, where do we go from here? So we took the plunge and decided to open a shop.
We wanted our shop to be different from the run of the mill sweet shops, so we pooled the talents of local companies who worked on our amazing shop. They were given a blank canvas to work with, and they did it with style.
Everything is picked and packed in our 5 star hygiene rated premises, with over 1000 products to choose from! We have over 35+ years experience in the food industry and always maintain high standards.
Here at Isle Love Sweets you can choose exactly what you would like in your Pick 'N' Mix or if you can't decide we can choose for you. There are plenty to chose from with over 200+ varieties available. We also have a large selection of classic favourites and we specialise in imported treats, candy, snacks and drinks from around the globe.
So whether you fancy something sweet, savoury, weird or wonderful we have something for the kids, the grandparents and most importantly, YOU!
***
Right now, enjoy this massive luxury hamper with a range of pick n' mix, candies, chews, cereals, drinks and much, much more!
To be in with a chance to win the hamper, along with the pair of complimentary cinema tickets, just answer the following question below correctly before the closing date on Sunday September 3 - best of luck!
Enter now:
The full sweet hamper prize is set to include*:
2 x Complimentary Cineworld tickets
1 x 1kg Mixed (gummy/foam & fizzy) pick 'n' mix
1 x 500g Paintball mix
1 x 300g Alberts chew mix
1 x Pickle Kit (TikTok trending)
1 x Box Lucky Charms cereal
1 x Fanta peach
1 x Dr. Pepper strawberries & cream
1 x Takis Blue Heat
1 x Jolly Rancher hard candy
1 x Jolly Rancher lemonade drink mix (TikTok trending)
1 x Sour Patch kids peach
1 x Milk Dud's theatre box
1 x Barratt sherbet fountain
1 x Barratt dip dab
1 x Barratt black jacks stick pack
1 x Barratt fruit salad stick pack
1 x Barratt flumps
1 x Barratt wham extreme super sour chew bar
1 x Swizzels kind hearts
1 x Swizzels giant Parma violets
1 X Swizzels refreshers strawberry stick pack
1 x Swizzels refreshers lemon stick pack
1 x Swizzels stinger chew bar
1 x Swizzels drumstick chew bar
1 x Swizzels double dip
1 x Swizzels refreshers strawberry chew bar
1 x Swizzels refreshers sour apple chew bar
1 x Swizzels refreshers lemon chew bar
1 x Crazy Candy Factory bubblegum strips
1 x Bazooka Xtreme juicy drop cola gummies & sour gel
1 x Bobby's poppin candy bluerazz & strawberry
1 x Kool-aid grape drink mix
2 x Efrutti watermelon splash sweet & sour gummi candy (TikTok trending)
*Please note items can be removed/replaced at any point during the competition.
Comments
Add a comment
Log in
to the club or enter your details below.