Win A Luxury £100 Health Hamper From Keymer Health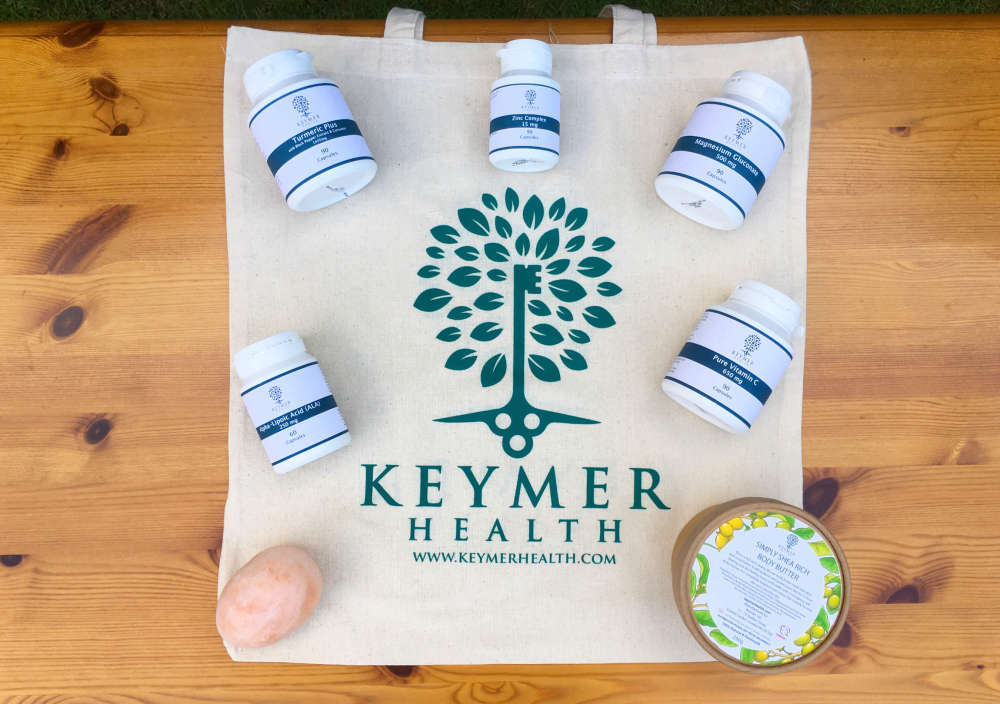 Experience the healing power of nature with a vegan friendly Healthy Hamper worth £100!
Produced by Keymer Health, this selection provides a variety of products to get you in prime condition for the demands of the Great British summertime.
About the bundle:
This bundle contains five premium quality food supplements, including the immune system boosting Vitamin C and Zinc, used by the body to fight off infections.
Also included in this bundle is a blend of turmeric and curcumin. Turmeric is a spice that has long been recognised for its medicinal properties. Whilst natural ground turmeric contains many compounds, curcumin is the major bioactive compound in turmeric and is used by many to lift moods and reduce joint pain.
Magnesium Gluconate is one of the most easily absorbed forms of the popular element, and many find it helps promote good quality sleep when taken before bedtime.
Perhaps the least well known of the five supplements here is Alpha-Lipoic Acid, also known as ALA. It is found naturally inside every cell of the human body, where its primary role is to convert glucose into useable energy. Many people take supplemental ALA to help with diabetes, nerve pain, weight loss, heart disease, and mitochondrial disorders.
The bundle also contains a tub of shea body butter moisturising cream. Unlike the food supplements, this is not to be eaten, but rather is rubbed onto the body. Shea body butter can protect and soothe skin with its natural hydrating properties. The Keymer Health shea butter moisturiser is hand made, suitable for sensitive skin types, and comes in a 100% compostable paper tub.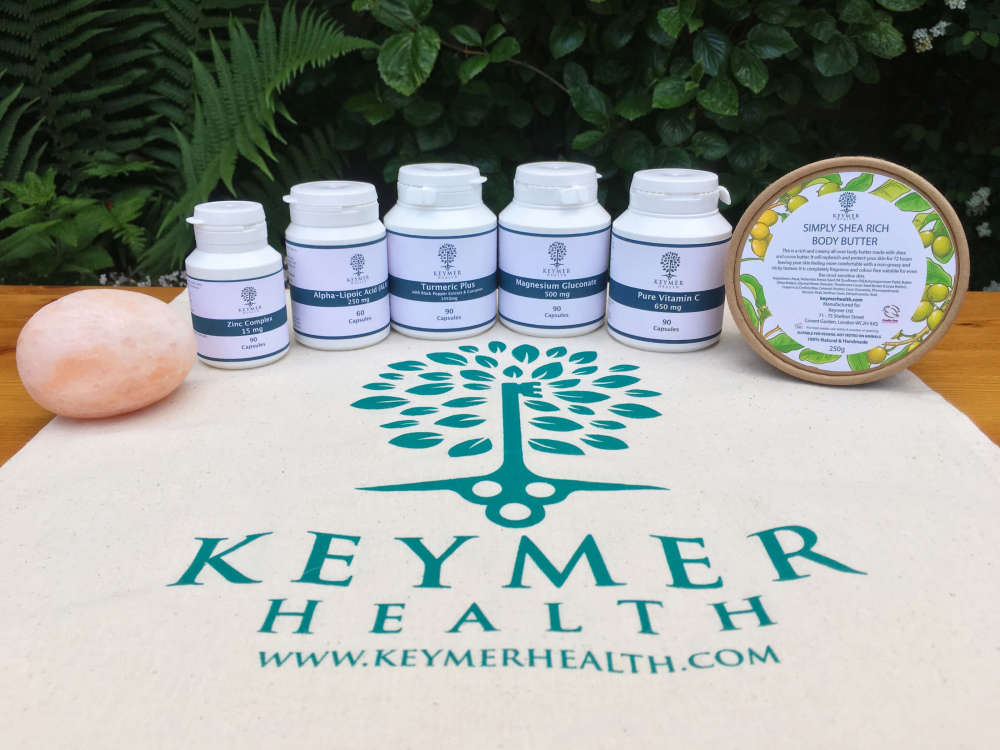 This bundle also provides a long lasting Himalayan Salt deodorant egg to keep you fresh all summer long. As more and more people become aware of the chemicals in commercial deodorants, natural alternatives such as Himalayan salt have become increasingly popular options.
The deodorant is made by carving natural salt into an egg shape. To apply, simply rub the salt egg under the arms for seven to ten seconds. Some people like to do this immediately after showering as the moisture on the skin helps with the application. However, the salt can also be moistened slightly with water if the body is dry.
Finally, the hamper contains a natural cotton tote bag for you to carry your goodies in. The bag is durable and a convenient size, making it ideal for day to day use.
To be in with a chance to win this fabulous prize, simply enter our random draw before the closing date on Sunday 30 July - best of luck!
Enter now:
Comments
Add a comment
Log in
to the club or enter your details below.