Win A Limited Edition Print Worth £300 From LIBBI Antiques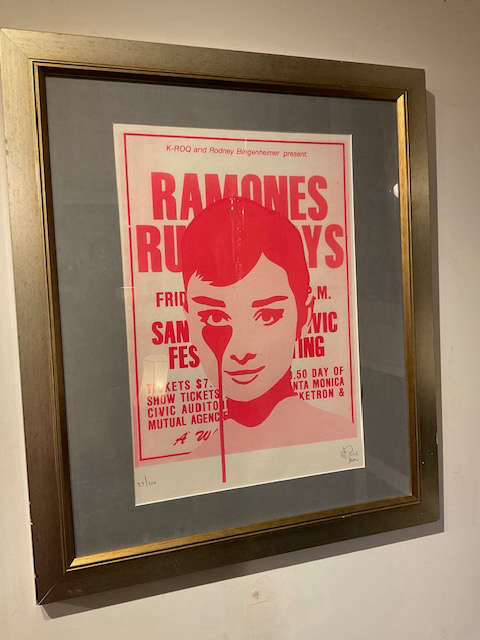 Have a go at our random draw and you could be the proud owner of this much sought-after retro piece, courtesy of LIBBI antique dealers in Pease Pottage...
Libbi is the brain child of Gerry East, after a number of years spent collecting art and collectables it was realised that he was running out of room to store such things.
Joseph (Gerry's son) suggested that maybe the time had come to rent a small unit and start to sell sell some of the items that were either bought as collectables, or just for the simple reason that it was available to acquire - whether it was art, sculpture furniture or lighting, it didn't matter.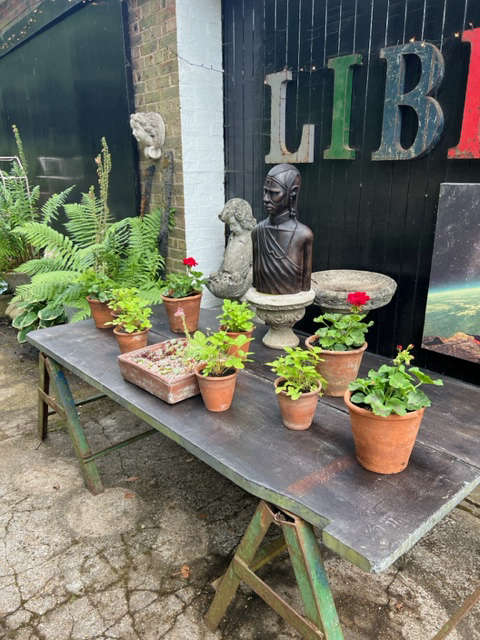 The business itself has been built on finding good modern and pop art, and selling at a fair price, specialising on a limited number of artists has proved to be a mainstay of the business.
Art from the likes of Russell Marshall, Pure Evil, OttoSchade, JJ Adams and Slim Aaron's are nearly always available. As of late the business has developed the outside terrace into a fine display of plants, antique garden benches, stone and terracotta pots and other eclectic items.
Most of the planters and pots are sold planted up which is an added bonus as you can see what they look like with plants in them. In the future we are looking to hold an artisan craft market which will be held once a month, and with the opportunity to hold small intimate Acoustic jazz sessions, the future looks bright.
Pop in and see us, have a wander around and view the art, listen to the sounds of Pink Floyd, Santana, Cool and the gang, whatever may take your fancy. We've been described as a hidden gem, we may even make you a cup of tea! We are probably one of the most laid back, friendly collectables store you're ever likely to encounter.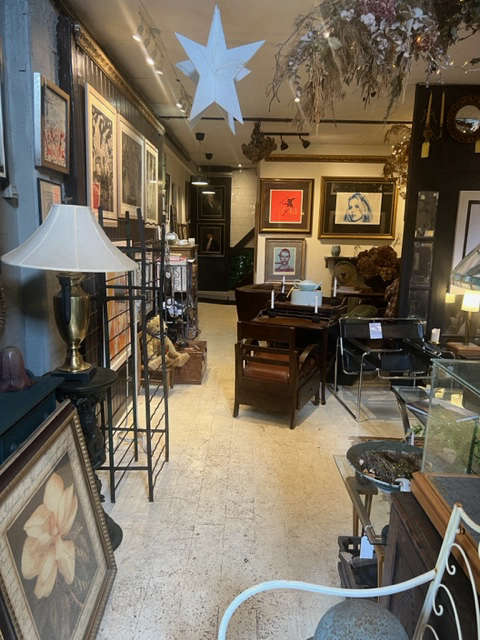 The prize on offer for Hidden members is a framed and signed limited edition Print by Pure Evil, titled the Ramones. This was produced a number of years ago and is a much sort after piece, professionally framed in an aged gold Retro picture frame, and is a great edition to anyone that loves modern pop art, valued at around £300 complete!
In order to be in with a chance to win, just enter our random draw before the closing date on Friday August 11 - best of luck!
Enter now:
LIBBI is based in the stable yard, Brighton Rd, Pease Pottage, RH119AD. Email: [email protected]