Win A Garden Waste Subscription Worth Nearly £100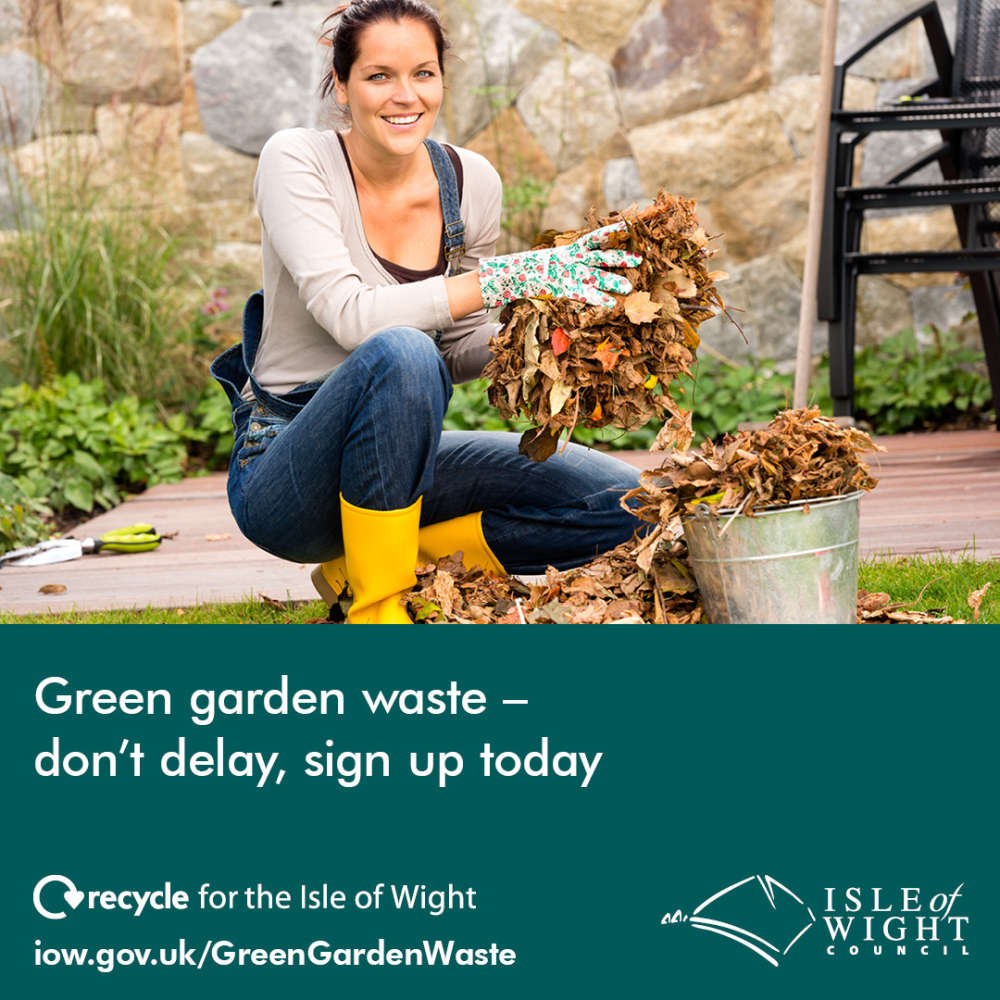 We know how popular these are for local residents, so we've teamed up with Isle of Wight Council to offer TWO subscriptions for 12 months each for the council's Green Garden Waste collection service!
The Isle of Wight Council's Green Garden Waste collection service is now open for new subscribers. From 23 February, subscriptions are open for new green-fingered gardeners who want to sign up for the garden waste collection service for the 2023/24 period.
The optional fortnightly scheme lets customers subscribe online for a 240-litre wheeled bin, or three reusable hessian sacks to be picked up from the kerbside for a total cost of £96 per year, working out at £8 a month.
With no garden waste worries for 12 months, you also won't have to put heavy and wet garden waste in your car boot, and not worry about mud or creepie crawlies in the car! It's a pre-arranged reliable fortnightly collection, come rain or shine, while the service is a 'one-stop shop' meaning you do not have to call for collection each time.
To keep costs down you could also consider sharing your waste subscription with a neighbour - one of you just needs to sign up and you can split the cost!
It is a great timesaver, with fewer trips to the tip and saves on your carbon footprints, giving you more time to focus on what you enjoy. All garden waste that is collected is composted locally here on the Island, and in the last year the council recycled a massive 4005 tons, contributing to the Islands national recycling targets.
For our Hidden members right now, we're happy to offer TWO of these subscriptions for 12 months - to be in with a chance to win, all you need to do is comment below, telling us what you love doing in your garden and why!
The competition closes on Friday March 31 - best of luck!
Sign up for your green garden waste service by direct debit here. The closing date for paid subscriptions is March 17.
Comments
Add a comment
Log in
to the club or enter your details below.