Win A Family Ticket To Sleeping Beauty At The Medina Theatre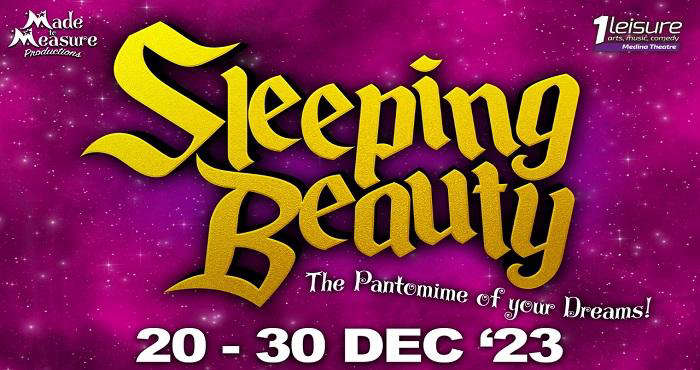 We've got a family pass for up to four people to watch this fabulous Island pantomime on a date of your choice!
It's the pantomime of your dreams - Made to Measure Productions return to the Medina Theatre in Newport this Christmas with their brand-new spectacular comedy pantomime – SLEEPING BEAUTY!
Island audiences have been AMAZED by Made to Measure's sparkling and spectacular shows, and this year's production is bigger, brighter and even funnier than ever before!
SLEEPING BEAUTY boasts stunning scenery, colourful costumes, toe-tapping songs, incredible special effects and laughter by the bucketful – you really won't want to miss this traditional, yet innovative, hilarious family pantomime!
On the day of Princess Briar Rose's christening, the evil Carabosse bestows an evil curse upon the baby girl, foretelling that before the princess' 18th birthday, she will prick her finger on a spinning wheel and die! Only the fabulous Fairy Snowflake can help the princess and try to rewrite her fate...
Will Prince Harry of Havenstreet be able to break the curse with True Loves Kiss? Will Carabosse's evil reign last forever? Will Nurse Doreen fit through the door with her outrageous frocks? You'll have to head to the Medina Theatre this Christmas to find out!
Show dates and times:
Wednesday 20 Dec - 2pm
Thursday 21 Dec - 2pm
Friday 22 Dec - 2pm
Saturday 23 Dec - 10.30am + 2pm
Sunday 24 Dec - 10.30am + 2pm
Tuesday 26 Dec - 2pm
Wednesday 27 Dec - 2pm
Thursday 28 Dec - 2pm
Friday 29 Dec - 2pm
Saturday 30 Dec - 2pm
To be in with a chance to win the family pass for two adults and two children (aged under 16), just enter our random draw before the closing date on Friday December 1 - best of luck!
Enter now: