WINNERS ANNOUNCED: Win A Bottle Of Kwai Feh Lychee Liqueur For Christmas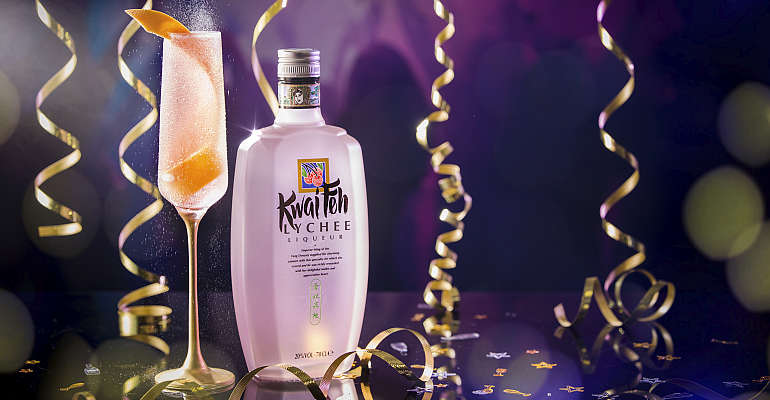 Huge congratulations to our winners - Sarah McEwen, Christopher Bolingbroke and Jane Bardot!
We've got three luxury bottles to give away just in time for Christmas...
If you love exotic cocktails, we have just the thing to put you in the pink this festive season - we're giving away a bottle of Kwai Feh Lychee Liqueur to three lucky winners.
Kwai Feh is a delicious liqueur which adds a richly exotic, contemporary taste note to cocktails. Kwai Feh is noticeable for its elegant pink bottle and is an exciting discovery - it's low in alcohol (20% ABV) yet it packs a big punch flavour-wise, capturing the essence of fresh lychee juice.
It's one of the newest inventions from De Kuyper, maker of fine liqueurs for over 300 years, so you know its beautifully made.
Kwai Feh is great as an after-dinner digestif, served slightly chilled. Cocktail lovers also appreciate simple serves such as the Lychee Daiquiri and Lychee & Lemonade. No occasion is so sparkling that it can't benefit from a touch of extra glamour!
To be in with a chance to win one of these fabulous bottles, just have a go at the question below! We'll then pick three winners at random from the correct answers and post them right here.
The competition closes on Friday December 16 at midday - best of luck!
And if you're not lucky enough to win, you'll find Kwai Feh Lychee Liqueur at Ocado and other online retailers and good drinks stores at around RRP £25.50 (you can shop right here). For more information visit the Kwai Feh website here!
Enter now: