Win A £100 Gift Voucher For Parks Candles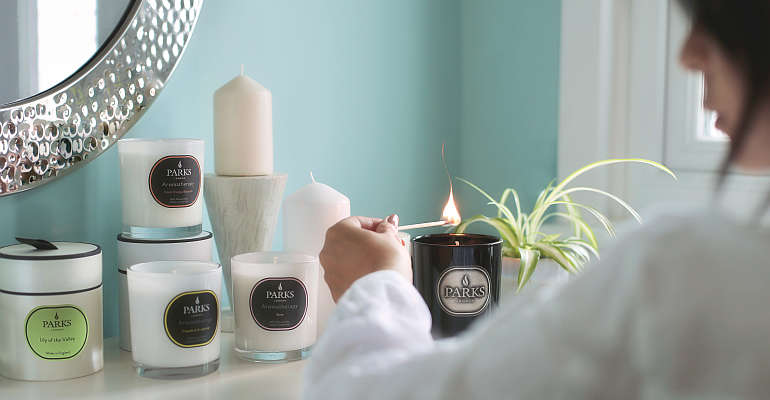 Whether you fancy treating yourself or are looking for an amazing Christmas gift, make sure you give yourself a chance to win this amazing gift voucher...
Founded in 1989, Parks' is perhaps the most famous home fragrance brand you've never heard of.
Recognised as one of 100 great British manufacturers by Bentley Motor Cars in 2019, Parks' quality is renowned in industry but completely unknown by those who've never tried their candles or diffusers.
Since their beginnings as a London boutique with 3 hand-poured scented candles, Parks have pioneered "eco" home-fragrance with their hand-blended artisan scents, 100% natural wax candles, alcohol-free diffusers and room sprays. Their Coreless Cleanburn technology® set the benchmark for a super-clean burn and long-lasting fragrance throw in scented candles – even out-performing paraffin candles.
We're now pleased to offer a £100 gift voucher to enjoy these amazing products! To be in with a chance to win, all you need to do is fill in your details below and see if you can guess when Parks London was founded?
We'll then pick a winner and post their name right here. And if you need some help at guessing the answer, you can find out more about Parks London HERE.
The competition closes on Friday November 18 - best of luck! And don't worry if you don't win, because every entrant who opts-in to receive marketing emails from Parks Candles will get a 30% off voucher - plus, if you join the Parks Club, you'll get 50% off your first order!
Finally, don't forget we have a fantastic offer for Hidden members right now - purchase an £80 gift voucher at half price (£40) and shop to your heart's content...
Enter now:
Comments
Add a comment
Log in
to the club or enter your details below.