NEW: Win A Bottle Of Kwai Feh Liqueur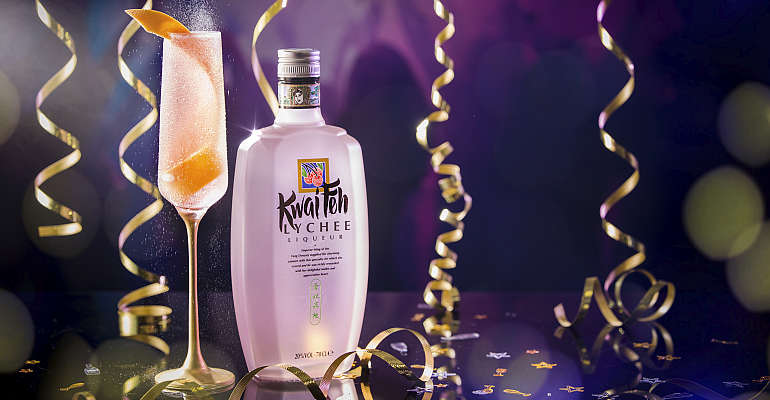 Every month for 2023, we're giving three Hidden members a chance to win a bottle of something delicious and unusual. First up, Kwai Feh Lychee Liqueur…
With Valentine's Day this month, romance is in the air, so make sure that the newest cocktail ingredient, Kwai Feh Lychee Liqueur, is in your shopping basket.
If this is the year you are planning your wedding, put this glorious pink drink on your reception menu too.
If you think Champagne can't be bettered for a special occasion such as weddings, engagement parties, anniversaries, or Valentine's Day, try this unique and elegant sparkling lychee cocktail.
This contemporary liqueur, brimming with real fruit notes, is low in alcohol (20% ABV) yet full of flavour. It tastes delicious neat, simply poured over ice, and meets our desire for ever more exotic and enticing cocktail ingredients.
Try this elegant cocktail - Kwai Feh Fujian Royale:
20mls Kwai Feh Lychee Liqueur
35mls Stoli Rasberi
1 dash of Absinthe
Rosé Champagne
Stir all the ingredients (except the Champagne) over ice, then strain into a flute. Top with Champagne and garnish with a grapefruit twist.
To be in with a chance to win one of these fabulous bottles, just have a go at the question below! We'll then pick three winners at random from the correct answers and post them right here.
The competition closes on Thursday March 2 - best of luck!
And if you're not lucky enough to win, you'll find Kwai Feh Lychee Liqueur at Ocado and other online retailers and good drinks stores at around RRP £25.50 (you can shop right here). For more information visit the Kwai Feh website here!
Enter now: