Looking To Market Your Brand? Here's What We Can Do For You!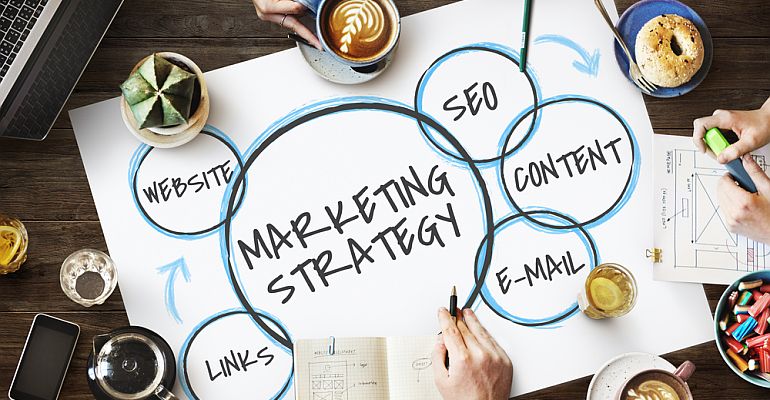 I have suffered in the past with a common entrepreneurial ailment, 'shiny new toy syndrome'.
There I am, just doing my thing, when of all of a sudden something new and infinitely more fun and exciting appears, or so it seems.
I met an entrepreneur recently who reminded me of my younger self. He explained to me in great detail his plans for a 'social media only' marketing strategy for his business.
As marketing mediums go, social media is still the new kid on the block and as such there is an awful lot of hype and shine that still surrounds it.
Now don't get me wrong, social media is a great tool for a lot of businesses (including mine) and the point of this example is certainly not to dis the medium. It is rather to point out that 'one' in business can be a dangerous number.
No business should have only one customer, one supplier or, in my opinion, use just one marketing medium.
That's because every marketing medium has its strengths and weaknesses and that includes social media.
Social strengths include the ability to reach targeted audiences, to make connections and drive traffic to web sites.
However, its weaknesses are that its built for social not business, there is a lot of noise and distraction (including funny cats), and you don't own your own data, so you are at the mercy of ever-changing algorithms.
The other issue is that unless you are paying Facebook and the like, they will only show your message to a fraction of your followers, and that percentage is getting smaller and smaller each year.
By using more than one medium you can take a more strategic approach to your marketing plan, by combining different mediums strengths and importantly adding their audiences together. There are numerous studies that prove the positive effect that combining mediums has on marketing results.
When helping clients to design their sales funnel, I often refer to something that I read once that stuck in my mind:
'It takes seven hours and 11 interactions in four different locations for humans to bond'
Using a combination of mediums and platforms means that you can build those interactions within your sales funnel more effectively and as a result get more people bonding with your brand.
At Total Sense Media we own a range of media brands and they are all multi-platform.
Our magazines, Sussex Living and Beacon, both started off as a glossy lifestyle magazines that were published once a month. These days both are multi-platform brands.
They still have the same beautifully designed magazines at heart, but in addition each now offers advertisers the opportunity to interact with our readers through numerous other touch points, including social, digital, e-mail, events and our readers club Hidden.
Our radio stations, More Radio and Isle Of Wight Radio offer exactly the same approach. As a result, we deliver more effective campaigns for our clients and, because they buy multimedia from one source, they get greater value.
Our radio, magazine and digital brands also carry adverts for some of the world's biggest brands, including Amazon, Netflix, Mcdonalds and Rolex to name a few.
Clearly those international brands don't use just one marketing medium, they follow the tried and tested approach of multimedia and multi-platform.
However, they also have infinitely more resource, including dedicated marketing departments. At Total Sense Media we are on a mission to offer local businesses the same opportunity to market their businesses as creatively and professionally as those international brands.
Our highly knowledgeable team can support your business with marketing knowledge and our brands can deliver your message cost effectively to hundreds of thousands of potential customers locally.
Like many other media businesses, we could just focus on those big national brands, but we are locally owned and operated so we get our biggest satisfaction from helping our neighbours. After all, it's where we live!
For a no obligation consultation as to how we might be able to assist with your multimedia marketing, contact our team today!