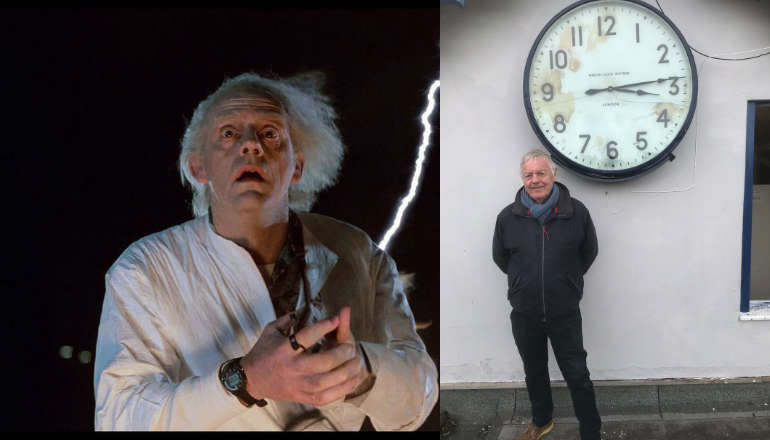 Time is up once more for Seaview residents, as a beloved historic timepiece has been restored to working order.
The leader of Nettlestone and Seaview Council, Cllr Barry Elliott, proudly stood beneath the town's iconic clock earlier this week.
Seaview residents will now be able to set their alarms and watches accordingly to the meditative sound of tick-tock.
The clock has been on the wall of the Masonic Hall in Fairy Road since the 1930s, as it returns to tell the parishioners and passers by the time.
Cllr Elliott said:
"It is with many thanks for the skills and dedication of the Spithead Mason's and local resident and horologist, Mr James Bristow, that this iconic Seaview clock and landmark has been restored to working order.
"The actual clockface has been saved, new parts fitted and the casing stripped and repainted.
"I trust it will bring back memories to the Seaview regulars."