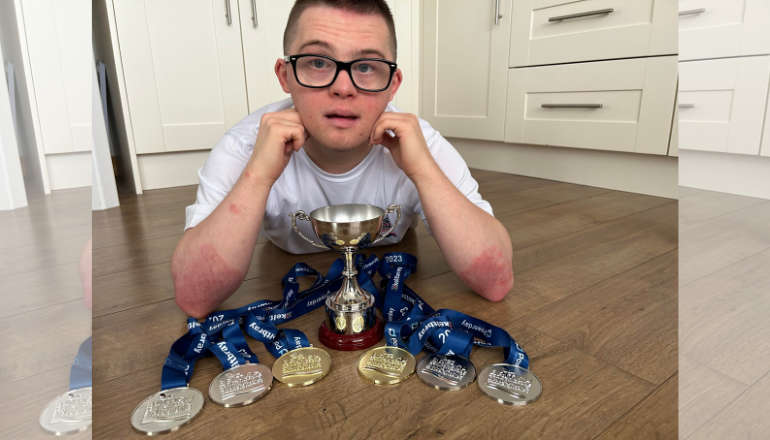 Talented Isle of Wight athlete Zac Lacey topped off a successful calendar year by retaining his 200m and 50m Butterfly titles at the British Down Syndrome Swimming Championships last weekend at the K2 Leisure Centre in Crawley.
The competition brings together more than 130 swimmers from across Britain to compete among their national peers.
Zac competed in six events and retained his 2022 titles in 200m Butterfly and 50m Butterfly.
He also gained silver medals over the two-day competition in the 400m Freestyle, 100 Individual medley, 100m Butterfly and 50m Backstroke.
It has been a busy year for Zac, with the European Championships and the Virtus Global Games competitions and in total he has received 10 individual and 3 team relay medals.
Zac has become an experienced member of Down Syndrome Swimming Great Britain (DSS-GB) over the past 7 years.
In addition to his efforts in the water, Zac's hard work at training camps has helped develop younger swimmers within the squad.
His remarkable efforts were recognised by outgoing Head Coach of DSS-GB, Keith Hall, as he awarded Zac the DSS-GB swimmer of the year trophy for 2023.
Zac would like to thank all of his coaches and colleagues at Seaclose Swimming Club and the Isle of Wight Council Talented Athlete Scheme, which sees Wightlink continue to allow him support with travel.