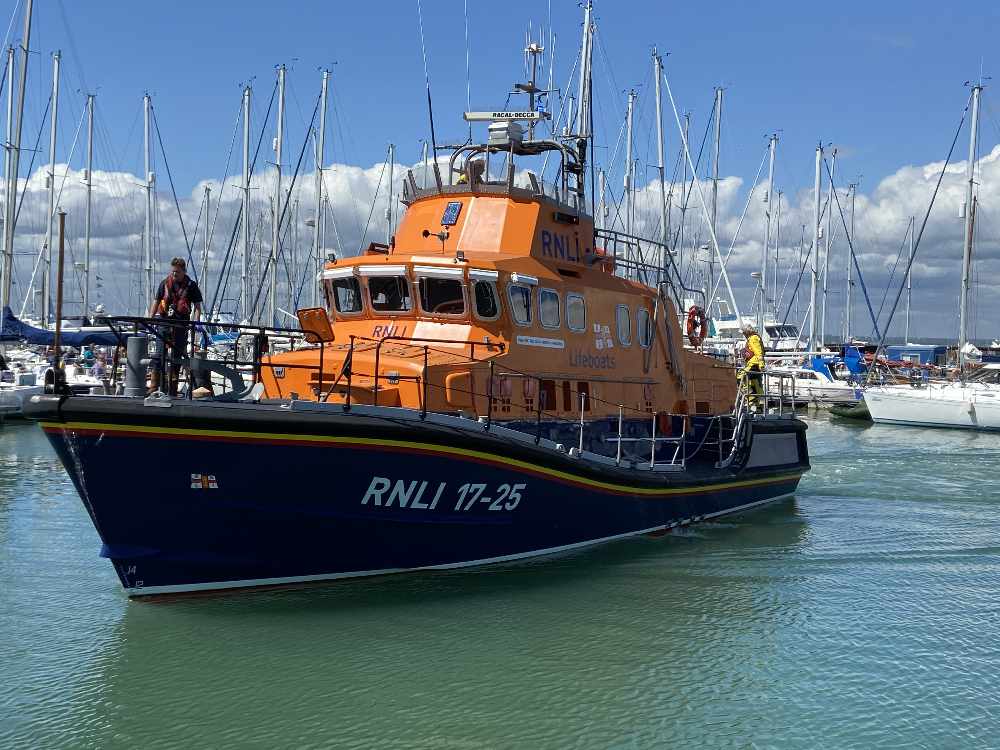 Yarmouth's Severn class all-weather lifeboat was tasked by HM Coastguard last night (Saturday) to a sailing vessel in need of assistance west of St Catherine's Point.
Yarmouth RNLI's volunteer crew headed west out of Yarmouth Harbour towards The Needles.
They located the 32 foot ketch, which had requested help, seven miles west of St Catherine's. In winds averaging fifteen knots the conditions on the south of the Isle of Wight were moderate.
The two persons on board the yacht were unharmed.
A tow line was established ready for the journey to Yarmouth.
On the approach to the Harbour, the casualty was put into an alongside tow.
At the request of the rescued boat, the RNLI safely attached them to one of Yarmouth Harbour's outer moorings, where they were met by members of the Needles Coastguard Rescue Team.
Coxswain, Howard Lester said:
"It is important to ensure your boat and equipment is checked carefully before undertaking a long passage at sea."
Yarmouth lifeboat returned to her berth and was ready for service at 2.15pm.