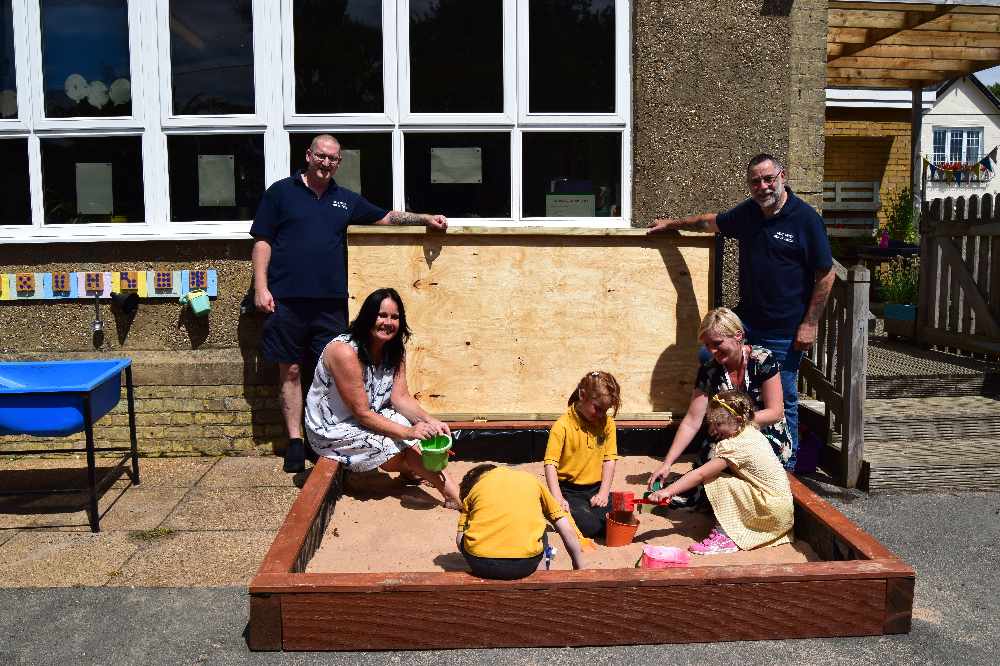 West Wight Men In Sheds have helped create a new sandpit and bird table for Yarmouth C of E Primary School pupils.
Throughout the pandemic, volunteers have also helped deliver over 600 hot meals since April - with the aid of members of The West Wight Coronavirus Support Hub.
The volunteers - based on Totland Bay Recreation Ground - have also been restoring memorial benches in the West Wight area, including one in Freshwater Bay that was in originally inaugurated in 2008.
Ms Haisell from Yarmouth Primary School said:
"We feel incredibly privileged to have had the help and support of Men in Sheds. Sand play is such a key resource in Early Years and our beautiful new sandpit will be a welcome resource for our current and future classes"
If you are interested in joining or finding out more information about West Wight Men In Sheds either visit their website: www.westwightshed.org