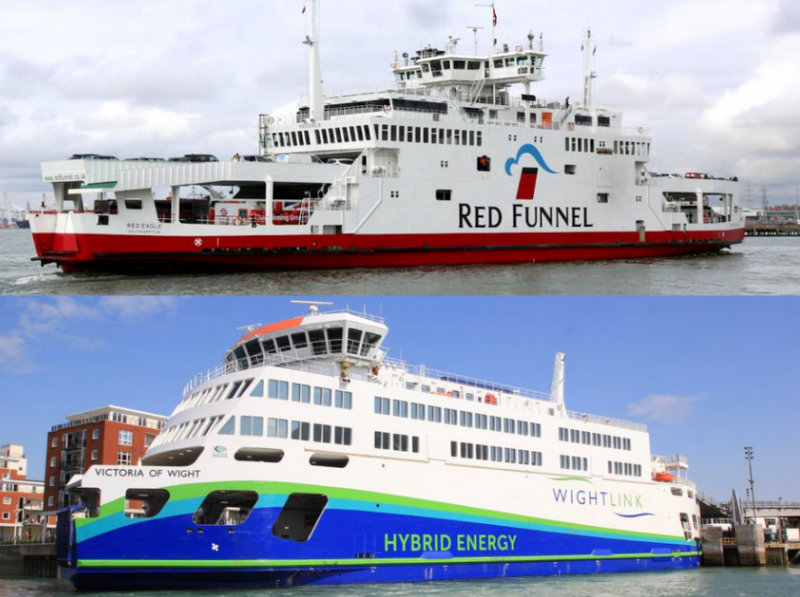 It is Wightlink and Red Funnel's decision to have passengers vacate their vehicle on sailings, according to the Maritime and Coastguard Agency (MCA).
As Isle of Wight Radio reported, the two ferry firms were given temporary permission to allow customers to stay in their vehicles while onboard.
Previously, restrictions prevented passengers from doing so due to safety concerns. The legislation that decision was based on, reads:
"Regulations for passenger safety in the event of an emergency, including for newer ships, is explicit in MSN1823 para 25.14.
"For all ships, the vehicle deck does not meet the safety standards for fire protection and escapes for a passenger space laid down in MSN1823 Chapters 15 and 25 (for newer ships) and the Merchant Shipping (Fire Protection – Small Ships) Regulations 1998, part VI (For older ships), so passengers cannot remain on the car deck once it departs port."
However, in the wake of the coronavirus outbreak, the MCA - which regulates Wightlink and Red Funnel - granted permission to allow passengers to stay in their vehicles.
But, as lockdown restrictions eased, the two operators have told passengers they must report to the lounges. Red Funnel is still allowing people to stay-in their vehicles on certain sailings, however.
A spokesperson for the MCA confirmed the decision sits with the ferry operators, for the time being:
"Vehicle decks on ships are designed as cargo spaces and do not meet the required safety standards set out by regulations around fire protection and emergency escapes which are in place to ensure the safety of passengers in the event of an emergency. Therefore, passengers on Wightlink and Red Funnel ferries are not allowed to remain in their vehicles once the ferries depart port.
"During the COVID 19 crisis based on a risk assessment, we agreed that a number of operators could temporarily suspend this requirement in order to support lifeline services to the island, Wightlink being one of these. Wightlink has now made the decision based on their continuing risk assessment to revert to the regulatory guidelines, as they are now able to meet social distancing guidelines."