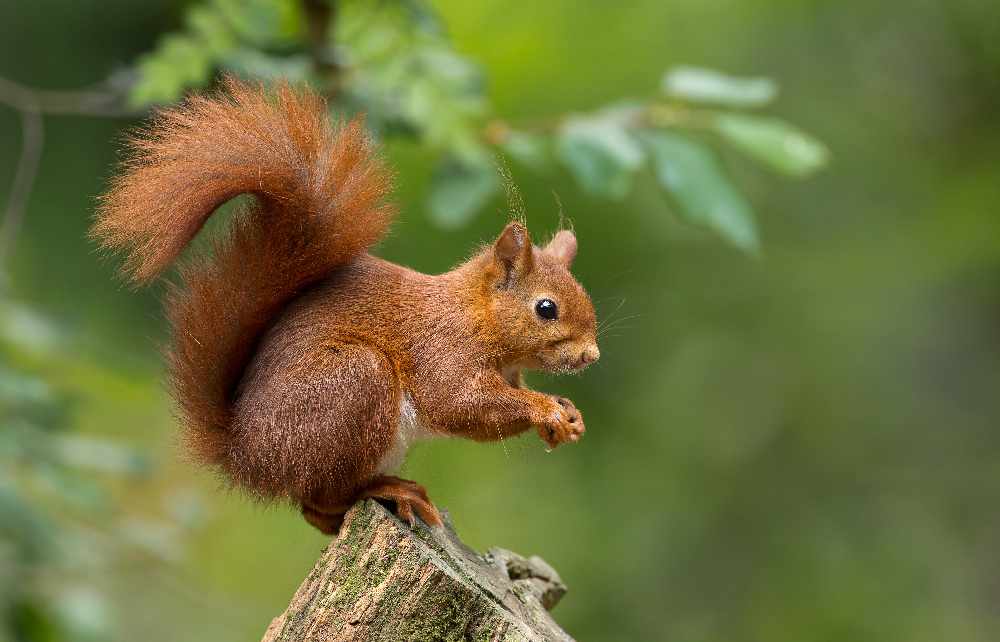 Red Squirrel
The charity which monitors and looks after the Island's red squirrels is hosting a Spring auction next month (March).
Scroll for pictures...
Wight Squirrel Project is looking for Islanders to donate items - of any kind.
As previously reported by Isle of Wight Radio, last week a large amount of rope was donated to the charity and the Isle of Wight Zoo by Wightlink.
So far Islanders have donated handmade and red squirrel related items - which are said to always be popular.
Follow the link below to the auction group: https://www.facebook.com/groups/1704888112999052/
Baby red squirrel
Scroll through pictures of previous donations handmade by Islanders here.
Previous image
Next image