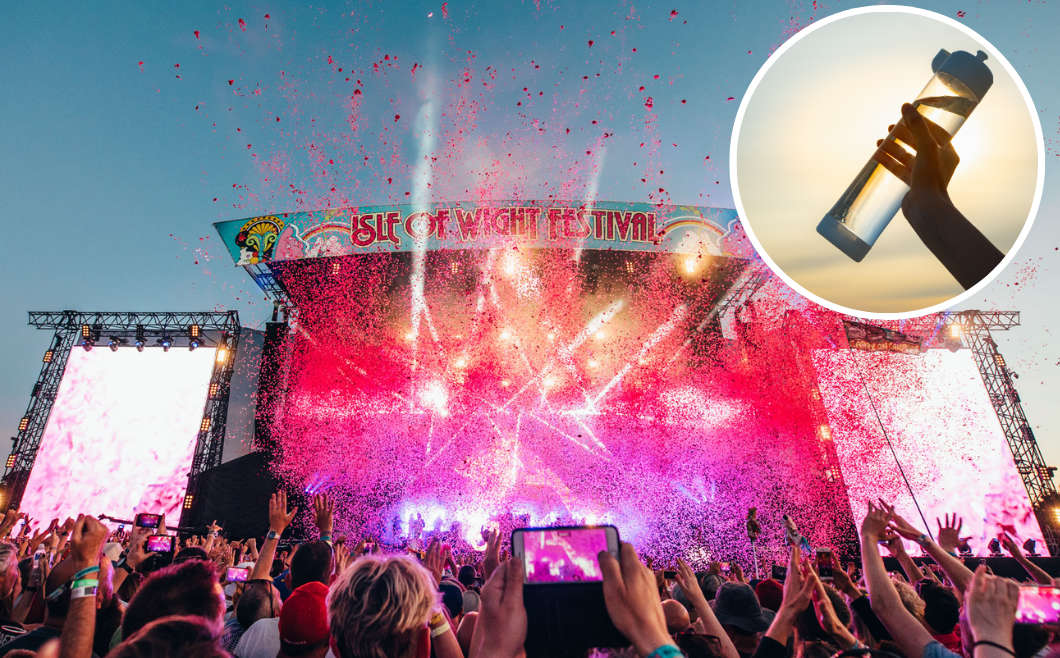 With temperatures set to soar over the weekend, Isle of Wight Festival-goers are being reminded they can take reusable bottles for water — as long as they're not single-use plastic.
Water points will also be scattered around Seaclose Park, and can be found on the festival app.
A Level Three heat health alert is in place for the Island from Friday (17), as previously reported by Isle of Wight Radio.
It means there is a high chance temperatures will rise "significantly" by the end of the week.
Forecasters say Friday's temperatures could reach up to 34°C. On Saturday (18), the temperatures could still be as high as 32°C.
Speaking to Isle of Wight Radio this morning (Wednesday), festival organiser John Giddings said:
"People need to be aware that we don't let plastic bottles in.
"Bring an empty reusable bottle that you can put water in, because there are taps around the site. You have got to look after yourself - we don't want loads of people with heatstroke."
He's also encouraging people to not drink too much alcohol and stay hydrated.
John added:
"You have to protect yourself from the weather - all kinds of weather. The forecast looks incredible. I hope the weather holds for everyone's sake, but there could be a rain shower. Be careful with yourself and other people. Don't drink too much [alcohol], but keep hydrated. I just want people to be sensible and to enjoy themselves.
"I want everyone to bring sun cream and also layered clothing, as it still gets cooler at night."
The top tips for staying safe in the heat are:
Make sure you bring plenty of water and stay hydrated
Download the app to locate all water points for refilling
Make use of shaded areas on site to take breaks from the sun, especially between 11am and 3pm.
Pack sun cream and apply regularly
Wear a hat
Wear light, loose fitting cotton clothes
Avoid excess alcohol
The music extravaganza gets underway tomorrow (Thursday) for campers, with Heather Small and the Happy Mondays performing in the Big Top.
The Isle of Wight Festival app can be downloaded here.