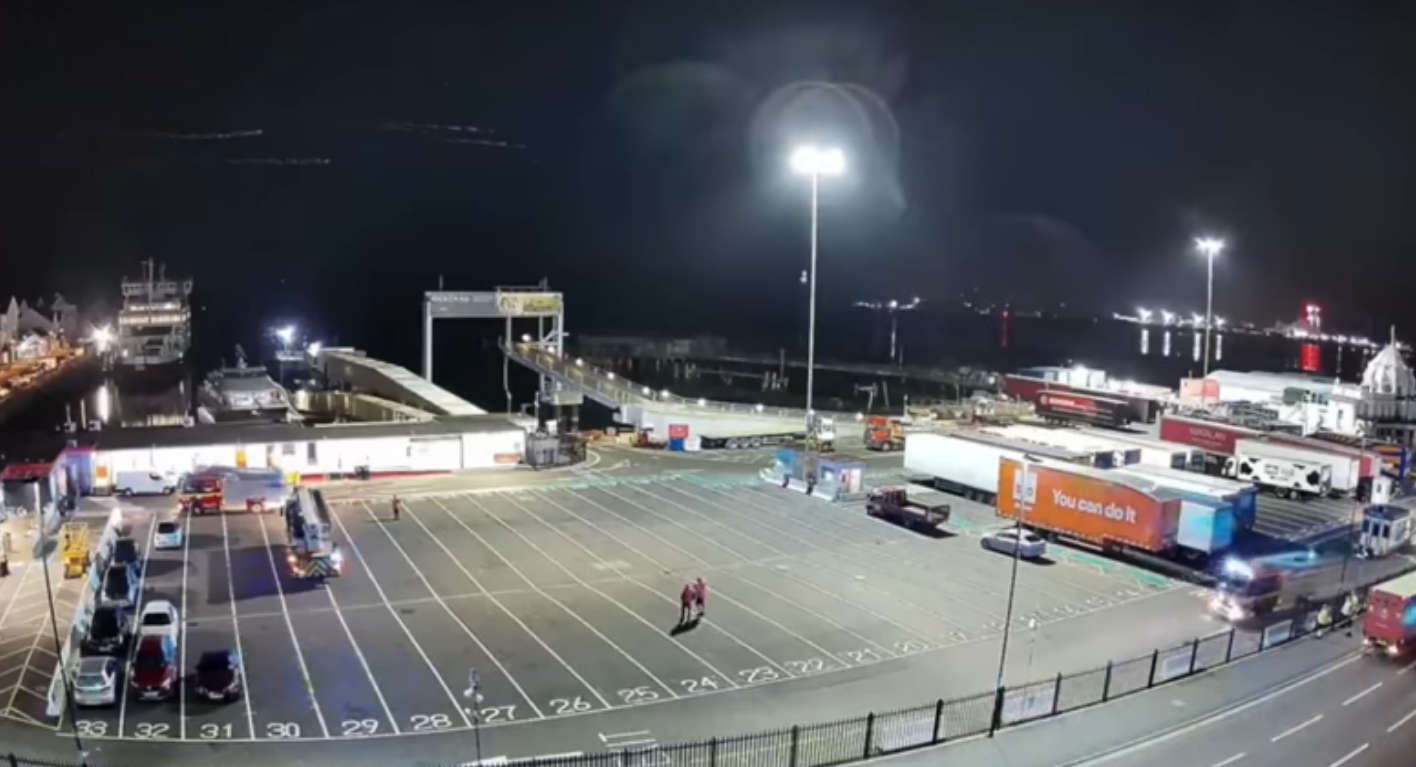 Photo from Solent Ships.
Is it a bird? Is it a plane? Or is it a UFO?
As firefighters tackled a blaze at the Red Funnel terminal in Southampton, a ferry cam picked up FIVE unidentified objects in the sky.
Eagle-eyed viewer, Jay, spotted the shapes at 2.20am this morning (Friday).
Watch the footage from Solent Ships for yourself...
UFOs Over Red Funnel Terminal?

Is it a bird? Is it a plane? Is it a shooting star? Or is it a UFO? 🛸🛸 As firefighters tackled a blaze at Southampton's Red Funnel terminal, FIVE unidentified objects could be seen shooting past in the sky... (Video thanks to Solent Ships)

Posted by Isle of Wight Radio on Friday, September 3, 2021

So what are the Unidentified Flying Objects?
Speculation circulating on social media has ranged from aliens to shooting stars to meteor showers to satellites.
One post questioned whether it was aircrafts from the Bournemouth Air Festival.
While another person asked: "Is it Elon Musk's Spacex project?"
Indeed, the SpaceX Starlink Satellites were scheduled to fly over Southampton. But, according to findstarlink.com, not until 3.06am.
You can see for yourself here - https://findstarlink.com/#2637487;3.
Another person has suggested it could be a reflection from the fire appliances arriving at the scene.
What do you think it is? Leave your comments on our Facebook post.