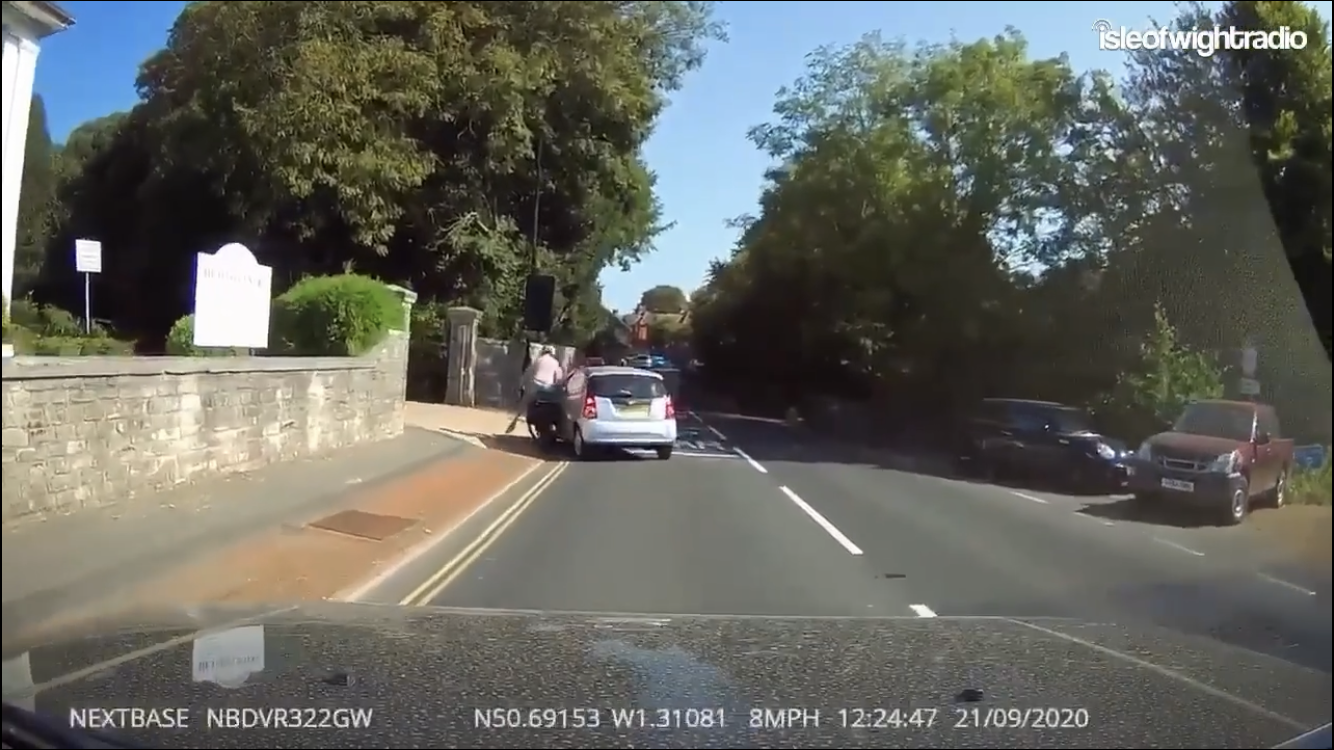 Photo thanks to Guy.
A cyclist's near miss has been caught on camera in Carisbrooke this afternoon (Monday).
The incident happened on Carisbrooke High Street, on the approach to the roundabout at Cedar Hill.
A video shows a car indicating (at least five seconds in advance) to turn left.
However, the cyclist behind doesn't see the vehicle turning off - and proceeds to go into the side of it.
WATCH:
Video thanks to Guy.
The video has sparked debates on Isle of Wight Radio's Facebook page over who was at fault.
One person said:
"Completely the cyclist's fault. The car was indicating in plenty of time and NO ONE has the right to undertake on any road."
Another person said:
"It's the driver's fault. Just because they indicated it does not give them automatic right to turn without 1st checking their mirrors to make sure it is safe to do 1st. That's what your mirrors are for folks!"
The highway code for cyclists states the following:
"When approaching a junction on the left, watch out for vehicles turning in front of you, out of or into the side road. Just before you turn, check for undertaking cyclists or motorcyclists.
"Do not ride on the inside of vehicles signalling or slowing down to turn left."