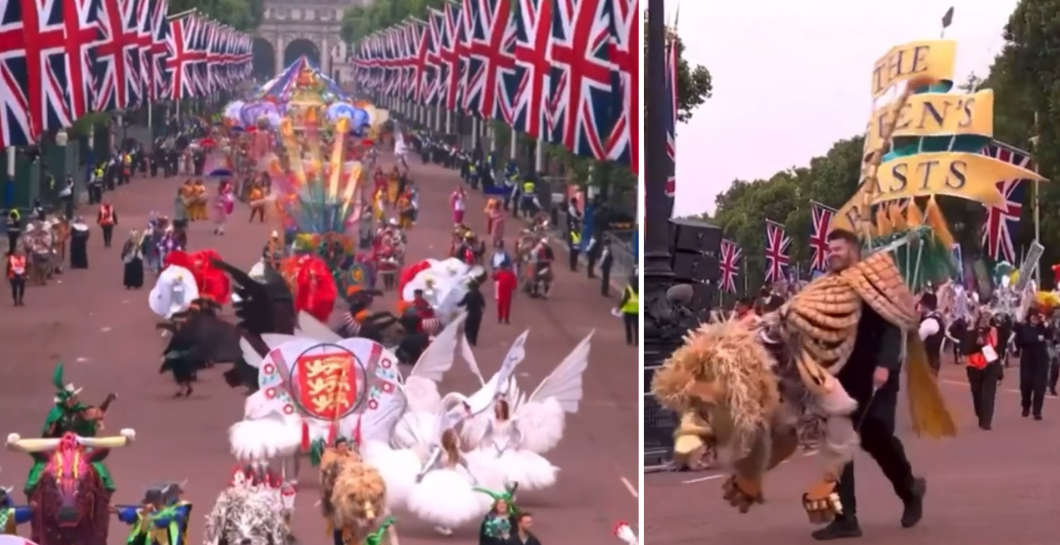 Isle of Wight acts were among those to have wowed crowds at the Queen's Platinum Jubilee Pageant in London.
Shademakers carnival group, Ventnor Comic Jazz Band and performers from the Starlight Academy all travelled to the capital.
As Isle of Wight Radio previously reported, the performance, which involved more than 270 Islanders, was months in the making.
The Shademakers team had worked on over 150 costume pieces. These included Lions, a Dragon, a Fox, Ravens, a Irish Wolfhound and a Hare.
It was the first time Ventnor Comic Jazz Band had ever performed off the Island in their 110 year existence.
The parade celebrated creatures associated with the four nations of the United Kingdom.
If you missed it, don't worry. You can watch it below:


Shademakers and Ventnor Comic Jazz Band will be performing at Newport's Main Carnival on July 23.