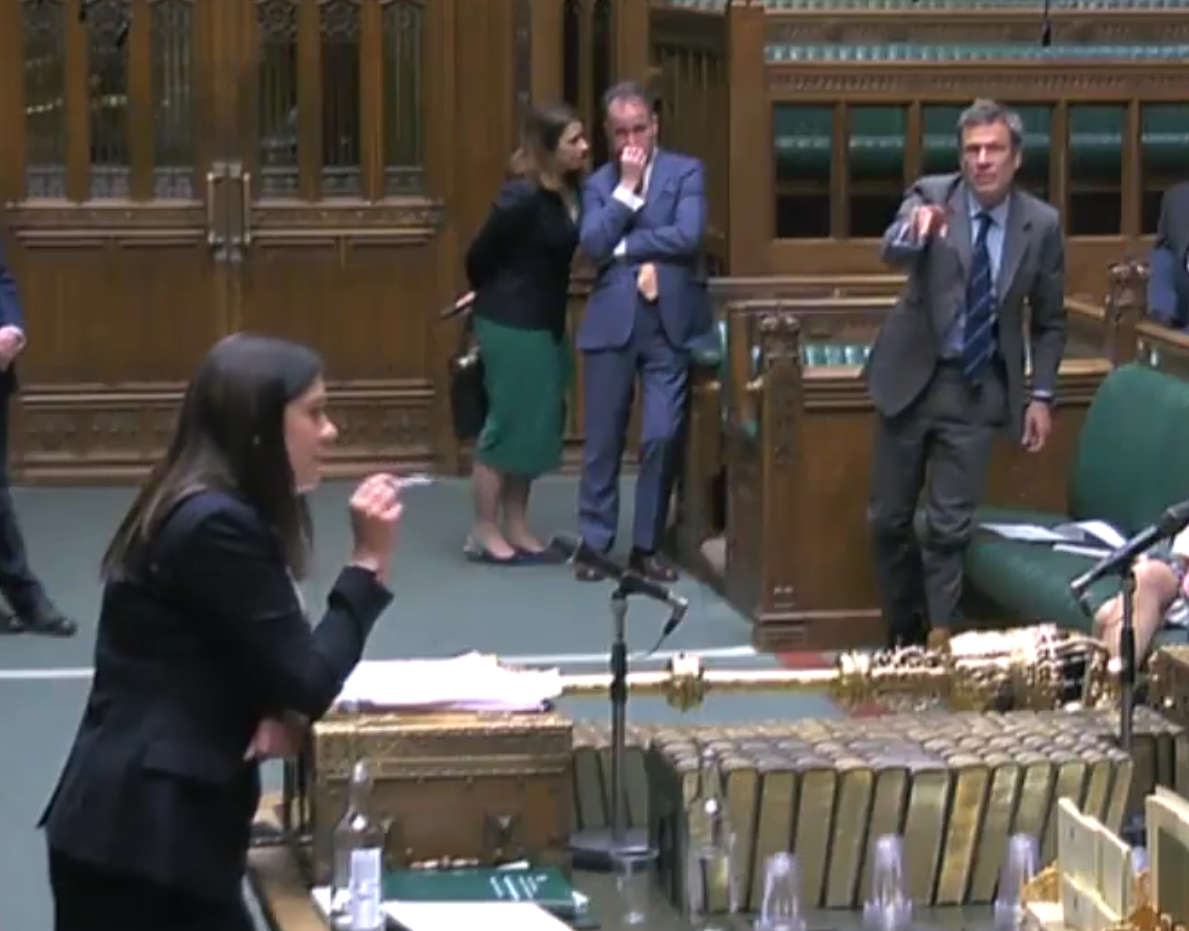 (Photo from Parliament TV)
Isle of Wight MP Bob Seely has been at the centre of a row over "corruption", after a Labour MP accused him of only voting to keep Boris Johnson as Prime Minister in exchange for a "bag of cash" for the Island.
Mr Seely vehemently denied the allegations in a fiery debate in the House of Commons yesterday (Wednesday).
Labour MP Lisa Nandy cited a statement issued by the Island's MP, in which he said he voted for the PM "only after discussion with senior ministers".
In the Commons, she said: "he voted for the Prime Minister to keep his job after receiving assurances that there would be a funding review for his council."
Watch the full exchange here:
(Video from Parliament TV)
She asked whether the Secretary of State for Housing, Michael Gove, was aware of this and whether he signed it off, before saying it "sounded an awful lot like corruption".
Ms Nandy, who is the MP for Wigan, was eventually asked to withdraw the allegations by Commons deputy speaker, Eleanor Laing, but not before an angry reaction from Mr Seely.
He called out the Labour MP for "completely misunderstanding" his statement and saying she got it "completely wrong".
Mr Seely went on to explain how the Island was underfunded, compared with other Islands, and said he was just reminding the Prime Minister of a vow he made "several years ago".
The Isle of Wight was promised an Island Deal — a package of cash to recognise the challenges the Island faces being separated from the mainland — after Mr Johnson was made Prime Minster around three years ago.
After explaining the meaning of his wording, the Conservative MP said Ms Nandy "can get up and apologise".
Proceedings then took another turn when the Commons deputy speaker spotted the Labour MP on her phone.
"No, no she can't possibly, can't possibly be on her phone when I'm talking to her", Eleanor Laing said.
"She can't possibly be.
As Ms Nandy was asked to withdraw her remarks and rephrase her point, the deputy speaker was forced to raise her voice when she was interrupted.
"Don't shout at me when I'm speaking from the chair", she said.
Lisa Nandy said "out of deference" to the deputy speaker she would withdraw her remarks and rephrase her words to "this looks awfully dodgy".
Later Bob Seely addressed the debate. He said:
"I have to say her speech was pretty dire, her allegations silly and her withdrawal mealy mouthed.
"For the record, I make no apology for persuading Government to treat the Island like every other Island in the UK.
"The Island is the most underrepresented place in the country. I have twice as many constituents. We are separated by sea from the mainland and I have to fight three times as hard to get any Government to listen to me."
(Video from Parliament TV)