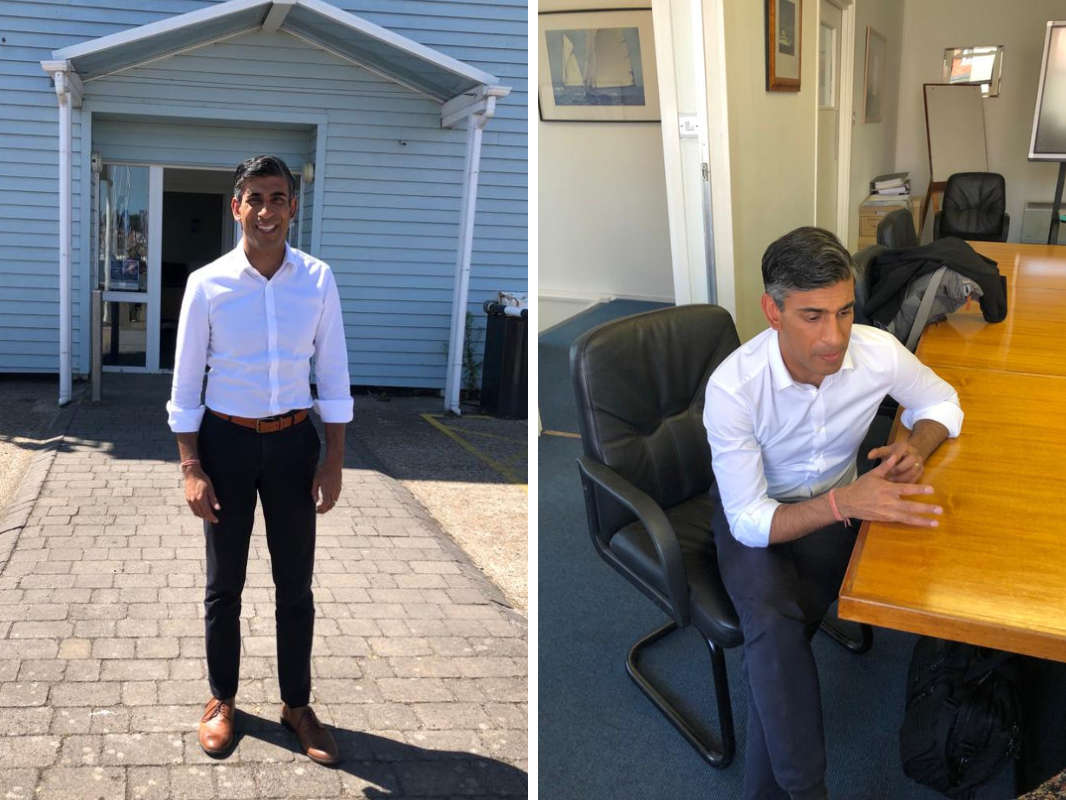 Conservative leadership hopeful and the potential future Prime Minister, Rishi Sunak, has been on the Isle of Wight today (Saturday).
Mr Sunak met with the Island's Tory members at Shanklin Conservative Club where he outlined his plans, if he were to become PM.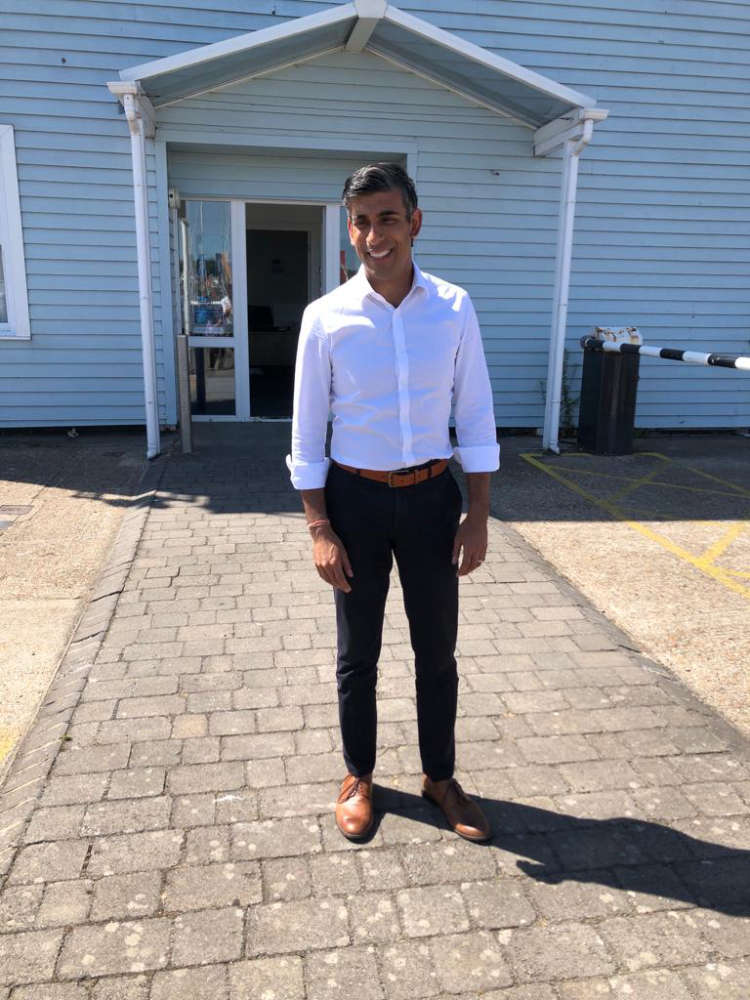 Rishi Sunak outside Cowes Harbour Commission.
From there he went to Cowes where he spoke to Isle of Wight Radio's Oliver Dyer about the Island and how he would tackle issues facing Islanders.
Regulating ferries and the elusive Island Deal formed part of the discussion.
You can watch the interview here...
Tory leadership contender Rishi Sunak is on the Isle of Wight. Isle of Wight Radio's been speaking to him about the Island, ferries and that elusive Island Deal…

Posted by Isle of Wight Radio on Saturday, August 6, 2022
As he arrived in Cowes, Mr Sunak was greeted with cheers from some...

The ex-Chancellor waited in Cowes Harbour Commission before departing on the Red Jet.


Mr Sunak's visit comes a day after fellow leadership contender Liz Truss visited the Island.
She attended a Hustings-style event with Conservative members at the Island Riding Centre near Newport, before heading to Wight Shipyard in East Cowes.
She did not facilitate media interviews.