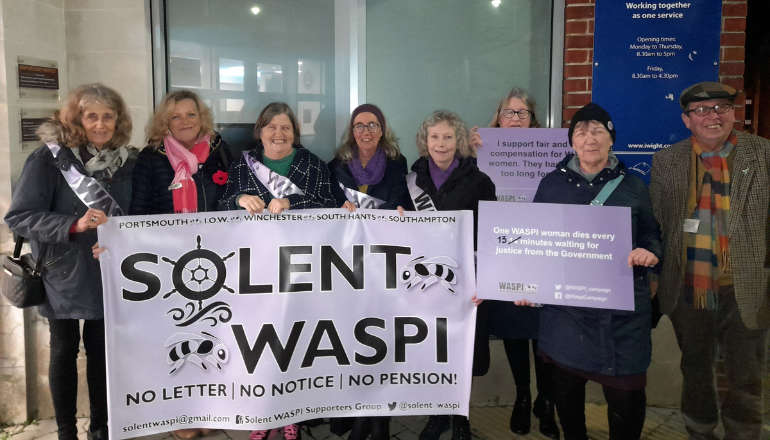 There were cheers from the public gallery as the Isle of Wight Council unanimously voted to support WASPI women and their calls for justice last night (Wednesday).
Nearly 11,000 women on the Island were affected by the change in state pension age for those born in the 1950s, which meant they had to work later in life and lost out on thousands of pounds.
A motion, put forward by Cllr Michael Lilley from the Solent WASPI women, was calling from Cllr Phil Jordan, the council leader, to write to government calling out the injustice for Island women and seek support for immediate compensation.
Cllr Lilley said it was sad the women were still fighting the government for fair treatment and waiting for justice, and had not anticipated the current cost of living crisis, which is causing further issues.
He said the women were not invisible and it was right and proper the Isle of Wight Council reconfirm its support to them.
Cllr Geoff Brodie first raised the matter with the authority more than seven years ago.
He said he entirely supported the campaign although he 'sadly didn't think it would get anywhere until there is a change of government'.
The motion was unanimously supported across the council chamber and Cllr Jordan said he was very happy to write the letter if it would help the women.
The letter will be published on the council website and any reply received made public.
Speaking after the meeting the women said they were very grateful for the support and urged politicians in Westminster to act urgently and set out their plan to deliver justice.