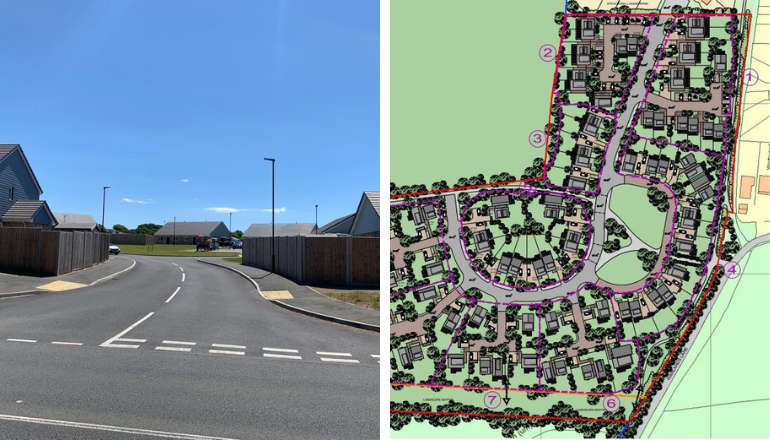 A major housing scheme in Shalfleet has been put before planners after two years of discussions.
Extending the recently constructed Burt Close development, The Warlands Partnership has submitted the housing scheme to the Isle of Wight Council.
It could see 70 properties — 43 market value and 27 affordable — built on crop-growing land, in a mix of housing types.
If planning permission is granted, work could start on the site as soon as early 2023, with the affordable properties built first.
The scheme would use the main spine road through Burt Close to extend the existing housing provision but also create pedestrian and cyclist access to Warlands Lane.
The plans has twice been presented to Shalfleet Parish Council and residents in recent years, with developers using feedback to address concerns.
A main issue current village residents had was whether the housing would go to local families first, which was said to be an issue with the allocation of housing in Burt Close.
Planning documents, submitted by agents Nicholas Taylor and Associates Planning, said the houses would be offered for first refusal to residents of the parish, those who have previously lived there or those with a family connection to the village — in line with the council's legal agreements.
They would then be offered to those living in adjacent parishes followed by any Island resident and only then would they be available to people from the mainland.
Families, their children and grandchildren can continue to live, work and bring up their families in the village.
You can view the plans, 22/00989/FUL, on the council's planning register. Comments can be submitted until July 22.