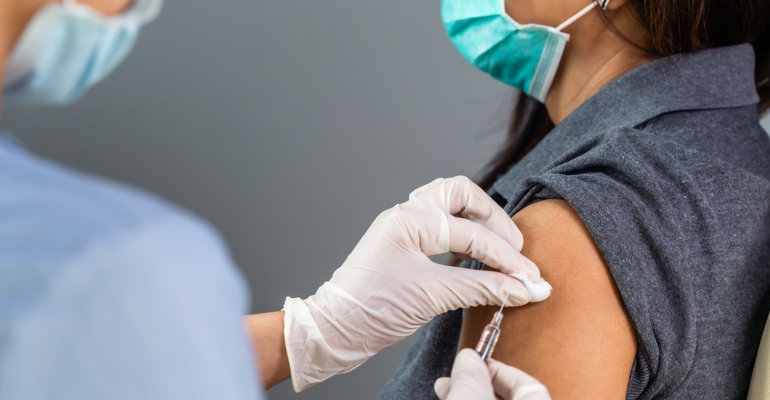 What do you do if you receive the letter for your coronavirus vaccine appointment late - which means you miss your appointment?
That is the question that Islanders have asked Isle of Wight Radio to find out after several missed theirs because their letter arrived after the appointment.
Islanders have asked the Isle of Wight NHS Clinical Commissioning Group (CCG) if they can be telephoned with their appointment details instead, but the CCG says if you miss your appointment you will be 'added to a waiting list' and then telephoned when the vaccine is available.
It also says there may be delays with the post, because of the pandemic.
Alison Smith, managing director of NHS Isle of Wight Clinical Commissioning Group, said:
"GP practices across the island use a combination of methods to invite people in for their covid-19 vaccine. This can be via a letter in the post, a text message confirmation or a phone call. Different methods are used to maximise uptake of the vaccine and ensure we are immunising as many people as possible.
"On occasion the postal service may experience delays in delivering mail. I understand this can be hugely frustrating, especially if it is for a covid-19 vaccination letter.
"However, if you have been invited for a vaccine, and were unable to make it, aside from opting not to have it, then patients are added to a waiting list and are called when we know we have the vaccine.
"Our vaccination teams are working incredibly hard to maximise our appointment slots and working around the clock to ensure appointments are given."