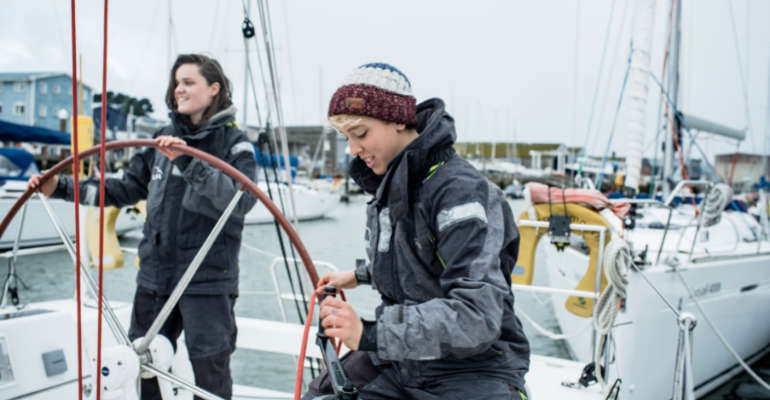 UKSA has reported a 150 percent increase in the number of women undertaking its Superyacht Cadetship this year.
It marks a trend that sees a positive shift towards increased diversity in the superyacht sector.
The Isle of Wight based charity, which provides life enhancing water based adventures, education, and world-leading maritime training, saw an increase in the number of women from six per cent to 15 percent from 2020-21 and a 26 per cent increase in students taking up the course overall.
Available to those aged 18-25, and now accepting applicants for its September 2022 intake, the structured four-year programme is designed to train the future officer of the superyacht industry and was created with the Maritime and Coastguard Agency (MCA).
James Potipher, cadetship manager at UKSA said:
"This course is a fantastic alternative to university and uniquely, students earn while they learn so they can pay off their course fees while they're working and training in the industry.
"We're really pleased to see a positive shift in the percentage of women taking up the course and paving the way for a better diversity mix in the years ahead."
In 2021, UKSA signed the She of the Sea Pledge, a commitment to work together to build a diverse and inclusive yachting industry.
The charity has funding opportunities available for students who would otherwise struggle and can help with assisted funding towards the Superyacht Cadetship programme.
More information on UKSA and its maritime training is available online.