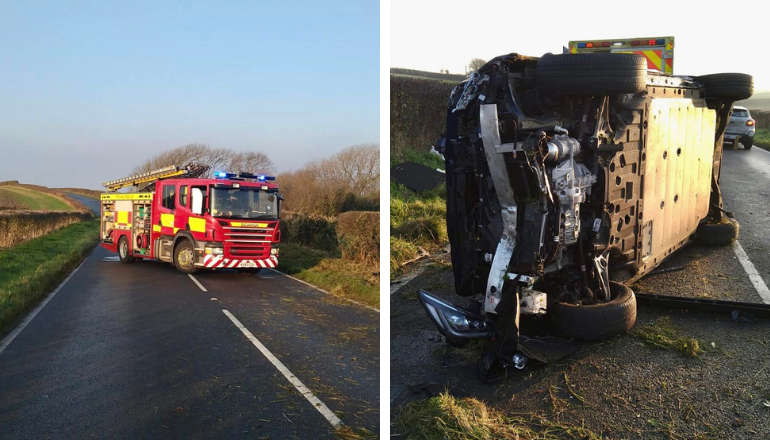 Freshwater and Newport fire crews attended a two-vehicle road traffic accident near Tapnell this morning (Saturday) with one vehicle, a hybrid car, resting on its side.
Fire crews attended Middle Road, working with ambulance and police colleagues to assist one adult female driver from one of vehicles as well as making the scene safe and isolating the batteries of the electric car.
Two adult females were dealt with on scene by Isle of Wight Ambulance members and the 111 service.
Isle of Wight Radio listeners had earlier reported the crash on the outskirts of Freshwater.
An earlier social media statement from Isle of Wight Police said:
"There is an RTI on the Middle Road near to Tapnell Farm.
"The road is currently blocked due to a car rolling and the emergency services attending to the casualties.
Early induction is that no one is seriously hurt but the road will be closed for a while. After the emergency services have finished we will need to recover the vehicles involved and clean the road."