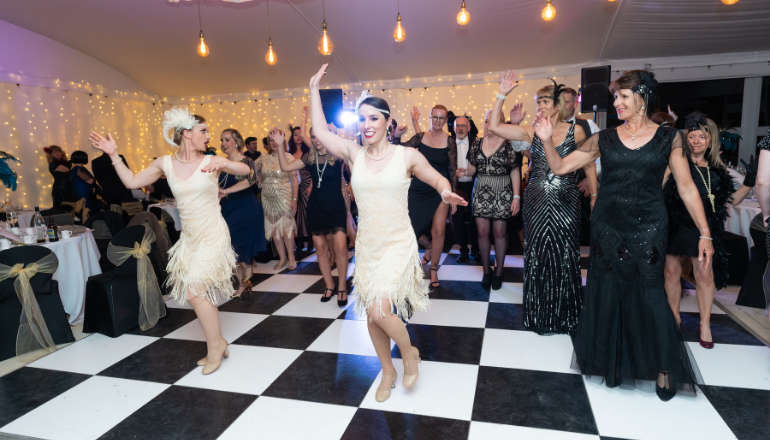 Photo by Robin Crossley
Generous revellers raised £33,000 for Island charity WightAID at a 1920s glam ball hosted by the Royal Yacht Squadron in Cowes.
The Gatsby-themed event was organised by the WightAID Foundation to raise funds for good causes across the Island through its grant-giving programme.
It was supported by headline sponsor Wight Fibre and countless other businesses who donated services and prizes for the raffle and auction.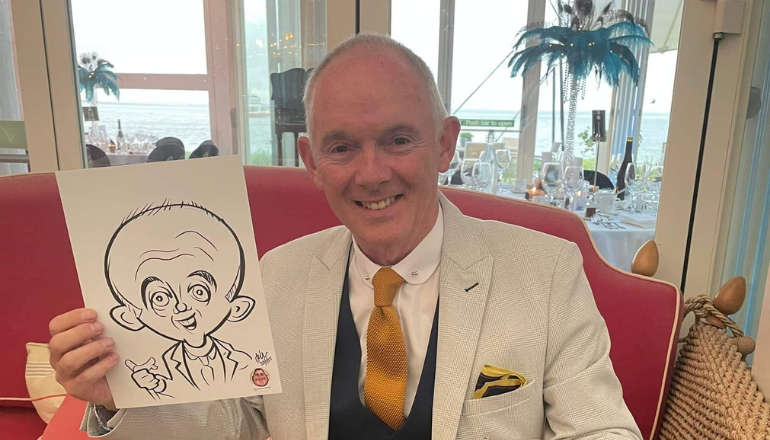 Geoff Underwood with his caricature by AdamArts
Founder of WightAID, Geoff Underwood, said:
"I'd like to thank all those who came to the ball and gave so generously to support deserving projects within our community.
"It was wonderful to host a large event again after a two-year break due to Covid, and to see our supporters enjoying the 1920s themed fun in the glorious surroundings of the Royal Yacht Squadron.
"Thank you to all our sponsors and supporters – and those who attended – for making the event such a success."
Since it was founded in 2016, WightAID has distributed more than £450,000 to 170 charities and good causes on the Isle of Wight.