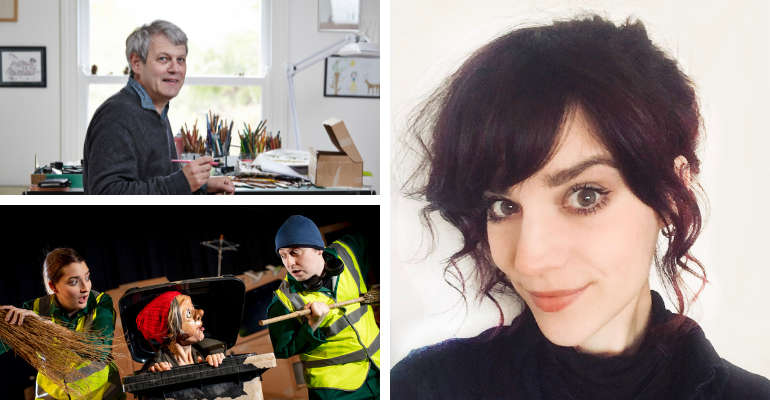 Where can you learn to draw an exploding cloud cat, meet a woman who lives in a dustbin and come face-to-face with the Gruffalo?
The answer is the Isle of Wight Story Festival – in sessions by Laura Ellen Anderson, Sarah McIntyre and Philip Reeve, Kieran Larwood, Rhubarb Theatre Company and Axel Scheffler respectively.
Organisers have confirmed a live festival will go ahead this February half term, on 25 and 26 February, and tickets are now on sale from the Quay Arts in Newport.
Ian Whitmore of Quay Arts said:
"We are delighted to host the 2022 IW Story Festival. There are so many wonderful authors and events programmed and we can't wait to have the building filled with families feeding their imaginations in our fully accessible venue."
The event will feature world-famous author and illustrator Axel Sheffler; live theatre; award winning national and local writers; and lots of hands-on
creative activities for children and families to enjoy.
Last year's Story Festival took place online due to Covid restrictions, attracting almost 3,000 views from the Isle of Wight, as well as the rest of the UK, and places as far-flung as the Netherlands, Trinidad and Tobago and the US.
All event tickets are bookable via the Quay Arts website, while more information about the festival can be found on the official event website.