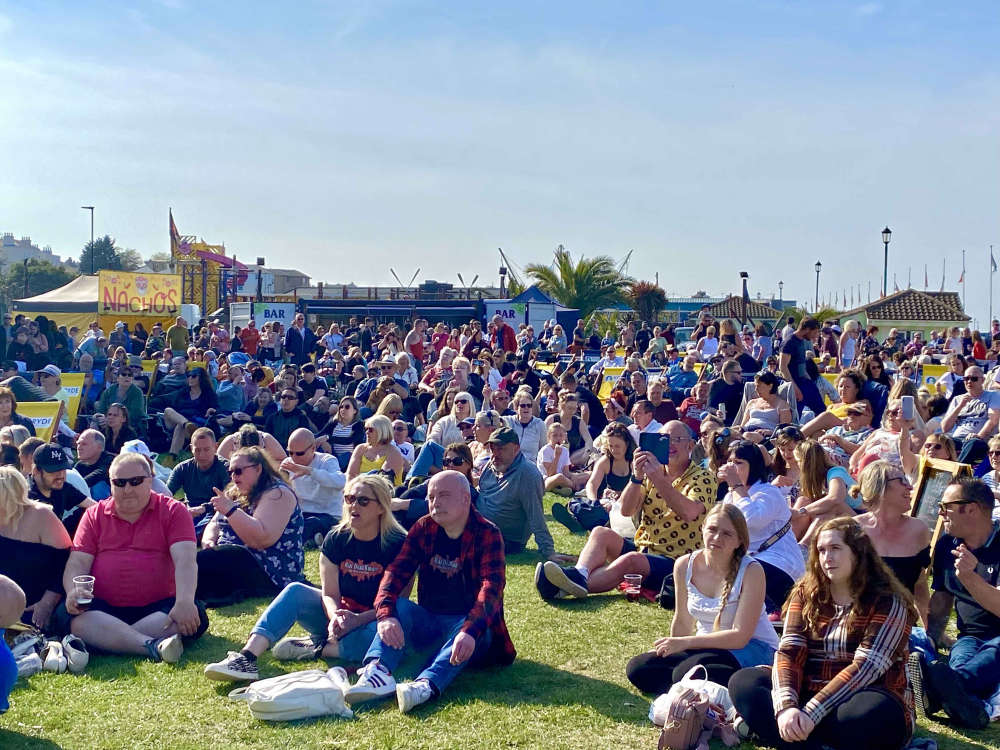 Ryde Esplanade will once again play host to the popular Ticket to Ryde event over the Jubilee Bank Holiday weekend.
Eastern Gardens will welcome live music from some of the Island's best bands and artists.
On-stage proceedings are set to kick-off at lunchtime on Friday, June 3. It will then run from 10am to 8pm on both the Saturday (4) and Sunday (5).
Organiser, Sarah Moss, said:
"Ticket to Ryde has a great reputation for being a feel-good event with a lovely atmosphere and laid-back family-friendly vibe. We've been overwhelmed by the level of support received over the past two bank holiday weekends this year and this time around we're hanging out the bunting and providing residents and visitors with a ready-made party, fit for a Queen!
"Chill-out along the seafront with friends and family and celebrate the Platinum Jubilee and long weekend with us."
No advance tickets are required for this special celebration, which is staged with the support of Ryde Town Council.
Ticket to Ryde, organised by Jack Up Events, is an established event now in its eighth year.
Among the acts expected to perform are Fusion Party Band, The Baggy Wrinkles Blues Band, The Jammers and Hot Pocket.
Favourites Real Dead Ringer – The Meat Loaf Show and High School Never Ends are once again guaranteed to draw the crowds along with soloist Bethan John who previously wowed audiences with her superb vocal range.
The weekend will also feature a unique set of chirpy upbeat original songs about the ups, downs and quirks of Isle of Wight life courtesy of Steve Love's Island Songs.
The event will also return for the Scooter weekend at the end of August.